WHY THERE NEEDS TO BE RAMAGE CONTROL
His name is Duncan Ramage and he manages leviathan Malaysian octogenarian owner Dato Tan Chin Nam's Australian racing interests. And Chin Nam's name has been synonymous with fellow octogenarian and "living treasure" Bart Cummings for well over 40 years. Bart's trained four Melbourne Cup winners for his billionaire owner, among a roll call of countless Group One and black type winners over the journey.
Put them together and they're a great double act, taking the mickey out of each other at every opportunity. It is theatre at its best with the master of the one-liner Bart Cummings never missing the opportunity to get one over his great mate Chin Nam. Lots of good natured one up manship and harmless banter from both men, with no animosity.
Whatever, the hurt and regret allegedly felt by Bart when his champion So You Think was sold to global Irish based breeding and racing giant Coolmore would have been handled "in house" by Bart and Chin Nam, if it had not been for some tactless and below the belt remarks attributed to "Rampaging" Ramage in the media which managed to get the headlines and portray the "Rampager' as having nothing more than a tasteless cheap shot at the racing legend.
Now it must be said that the rumour mill was working overtime last Saturday after Derby Day that So You Think had been sold and could even be scratched from the Melbourne Cup. It would have been strange if Bart had not heard the rumours. Maybe he did and was assured that it was just a rumour with no foundation.
When the sale was made public, Bart was the jilted lover, and went public with his distress at being kept in the dark about the sale. Perhaps there had been a breakdown in communication with the Chin Nam camp and in particular with Ramage who was negotiating with Coolmore.
Irrespective when Bart went public, so did "the Rampager". But "the Rampager" went into overdrive and went into territory that he did not have to venture into reminding Bart and the media and anyone else who would listen that it was Chin Nam who bailed Bart out of insolvency when an ambitious racing and breeding investment program went belly up many years ago. He did not need to do that.
Dredging up the past, and at a time when it appeared that Bart, whose health in recent times, has been of massive concern, was way below the belt. And "the Rampager" also reminded all and sundry that as owner Chin Nam was entitled to do what he liked with the horse.
"The Rampager" is not a popular figure among many in racing, being regarded as being both arrogant and aloof– a pukka Englishman who is more comfortable with the bygone era of the long lost British Raj and thoughts of trudging through tea plantations in his pith helmet and Wellies and calling the helpers, "Boy".
The Rampager?????
No hanging offence mind you, but the fallout from his intemperate and ill-judged comments will haunt him for many a long time.
He will be lucky to get a Christmas card from Bart and Chin Nam, his employer, is reportedly less than impressed.
Bart's hurt is compounded by the fact that he once employed Ramage as a track rider when he first came to Australia and helped him get citizenship and importantly introduced him to Chin Nam – the sort of introduction you would covet.
But then again, in racing, you meet scores of people, make plenty of acquaintances, but very few enduring friendships.
……………………..
ROTTING RANDWICK PROGRAM: AN UTTER DISGRACE
Last Saturday's eight race program at Randwick, proved beyond doubt that racing in the harbour city under the governance of Racing NSW has been an unmitigated disaster. It's f***ed big time, perhaps forever. And no new grandstands, mergers or theatres of the horse type mounting yards will rescue or fix the problem.
For many years Sydney trainers have been pleading with Racing NSW to fix programming and handicapping which they have identified as a major contributor to small metropolitan Saturday fields and the general precipitous fall from grace of racing in NSW.
Their please have fallen on deaf ears, as Racing NSW under the leadership of Peter "The Not So Great" V'landy's has embarked on a scorched earth policy of cutbacks in finances and resources that has left NSW racing bereft of expertise, services and the necessary manpower to successfully deal with the challenges facing any modern commercial business.
"I just swallowed a turd". Peter V'landy's contemplates, well, nothing, really.
Poorly paid and grossly under resourced management struggles under the weight of even remotely aspiring to world best practice.
NSW racing survives despite itself, lurching from one potential disaster to another.Under the influence of the agenda driven king makers of the Hunter Valley and their mates, Racing NSW is more interested in its vendetta against corporate bookmakers, trotting out the well worn tiresome clichés of "level playing fields" and "the interests of our 50,000 participants" as they actively seek to smokescreen the interest of their staunch ally the NSW Tab, and in the process run up the obscene legal bills in their litigation with the corporate bookmakers.
If only the mercy rule could be invoked and Racing NSW and its decision makers put out of their own misery. The three horse and four and five horse fields at Randwick last Saturday were disgraceful and a pox on NSW racing. It should not have happened and must never be allowed to happen again in Sydney. Not ever.
…………………..
RACINGBITCH GUEST TIPSTERS COLUMN: HAPPY VALLEY NOVEMBER 10TH MEETING
CHLOE'S HOT ONES

RACE 1: 10-9-6-1
RACE 2: 10-8-6-11
RACE 3: 6-4-2-1
RACE 4: 9-12-2-5
RACE 5: 9-7-5-6
RACE 6: 10-6-4-3
RACE 7: 10-9-8-1
RACE 8: 6-7-1-3
NAP: RACE 5: 9

NB:RACE 7: 10

………………………………………………….
"YES, I AM A BORE!"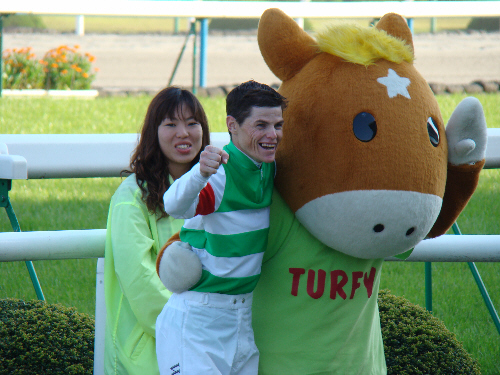 There are many in racing who think Craig Williams is a pain in the arse, particularly when a microphone is thrust upon him.
His victory speech after he rode Brazilian Pulse to victory in the Oaks last Thursday, comprised for the most part, a monologue, thanking, wait for it, the Jockeys Association for whatever they had done or were continuing to do, or were going to do for jockeys.
A prominent owner was overheard remarking that Williams perhaps ought to be reminded that he would not be at the victory presentation if not for "some unfortunate racing tragic like me paying hundreds of thousands of dollars each year buying horses and paying for their upkeep". Fair point.
Victory presentations are not the occasion for a quasi-political speech defending or advancing the cause of a unionized representative body. They are all about the horse, the owner, the trainer, the strapper and yes, also the jockey.
Racehorse ownership is a costly exercise, with no guarantee of return or financial reward. It is galling to hear victory speeches that don't acknowledge the contributions of those that are responsible for the survival of the racing industry.
………………………
HAIL THE NEW WORLD SPRINT CHAMPION
Australian was fortunate to witness the arrival of two champions during the recently concluded Melbourne spring Racing Carnival.
We've already waxed lyrical about So You Think, who we believe will cut a swathe through his European rivals in some of the feature middle distance races in the 2011 European racing season. He is arguably the best middle distance horse in the world.
Last Saturday saw the running of the Patinack Classic and Black Caviar's win had the whole racecourse talking. She was simply awesome. Built like a brick outhouse, she looked a million dollars in them pre-race parade and when jockey Ben Melham released the brakes, her turn of foot left her rivals standing as she cruised to an untouched four odd lengths victory.
The match race that was meant to be fizzed out, with the challenger Hay List obviously not recovering from a series of setbacks and finishing down the track. It was left to the equally good looking Star Witness, a three year old two time Group One winner to chase Black Caviar valiantly.
Sadly, Black Caviar will not be going to Hong Kong for the International Sprint to take on Sacred Kingdom. She will be set for the rich Autumn sprints in Melbourne next year, which at this stage are at her mercy.
Racing Victoria handicapper Greg Carpenter has been reported as saying that he will be pushing for Black Caviar's international rating to be elevated to 123, which would be a point above Sacred Kingdom and the recently retired Star Spangled Banner. It should be a formality. Black Caviar, on what we have seen would beat both of them without too much difficulty.
………………………..
ZENYATTA: MUSIC TO THE EARS OF ONE AND NOT TO THE OTHER.
When the mighty Zenyatta was 18 lengths behind the leader and still lost the Breeders Cup to the Garret Gomez-ridden Blame in a photo-finish over the weekend which put an end to the mighty horse's twentieth consecutive win, our hearts went out to regular jockey Mike Smith- did he give the horse too much to do?- and the end of history-in-the-making- our thoughts were with our old mate Eric Kronfeld. Who?
In fact, each time Zenyatta has run and won, our thoughts have been with Eric or, as we like to call him 'cos of the mop on the top of his head- all real hair, by the way- "Ringo." Yes, yes, Eric who?
We have written about it here before- and it should be a movie- but for those who might have missed it, "Ringo" and Zenyatta's mighty rich owner, Jerry Moss, were colleagues in the music industry when there was an industry.
Moss was the M in A&M Records with Herb Alpert [below] and Eric "Ringo" Kronfeld was CFO of PolyGram Records.
Times change as do careers, but both Moss and "Ringo" continued their love and passion for horses. So, when "Ringo", who breeds horses, found himself with a kinda scraggly looking yearling, he offered the horse to Jerry Moss- and for what was considered a price that was way over the odds- US$60k. It might have been US&70k, but why quibble over a few extra grand.
And it came to pass that Moss named the horse after his favorite album by a new band he had once signed to A&M Records. The band was Police and the album was Zenyatta Mondatta- their third album and though musically brilliant, something of a flop. Not so the horse it was named after. Yes, that US$60-70k purchase turned out to be Zenyatta.
"Ringo" Kronfeld is a regular visitor to Hong Kong and where he might attend one of the bigger race meetings, insists on doing his own form and has his own handicapping picks.
Whatever you do, don't listen to him and don't follow them. Remember that this is the man who sold the horse that became the legend today that is Zenyatta.
We hear that to almost rub salt in the wound, Moss is planning on financing a film on his US$60k purchase. Wonder who will play Eric "Ringo" Kronfeld? If he were alive, we'd suggest Rodney "I Get No Respect" Dangerfield.
……………..
ANOTHER TYPE OF BREEDERS CLASSIC: A FIGHT
……………………………….

WARNING: TRAINER ON THE LOOSE!

Who is the well-known Hong Kong trainer who is said to have let his former harmless indulgence in a tipple spill over to become a real problem and which is playing havoc with his personal and professional life.
Many have seen his flashy car parked- and in the afternoon- outside dodgy hotels, karaoke bars and "love motels". To add to all this, his tipping prowess to owners have been so off the mark that there is talk about a mass exodus of horses from his stable.
His long-suffering missus who has had her own pressures in recent week would also make a quick exit. But then, not many would be able to keep her in the style to which she has become accustomed.
All very sad and an example of what the goldfish bowl that Hong Kong racing can have on people unless one is Iron Man.
……………………
OF GOATS AND MEN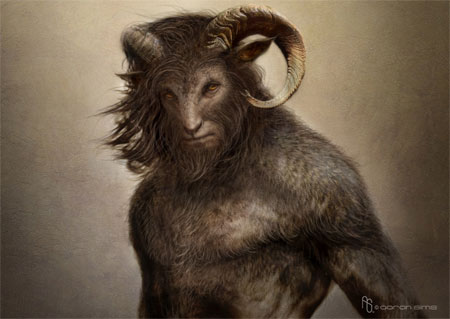 The first horse Gerard Mosse rode after riding the winner of the Melbourne Cup was one of those "Class 5 goats" he often moans about. Then, after a rather LOUD presentation ceremony by the HKJC and where Mosse almost sounded feminine compared to the female screamer acting as the compere, he was legged aboard another "goat."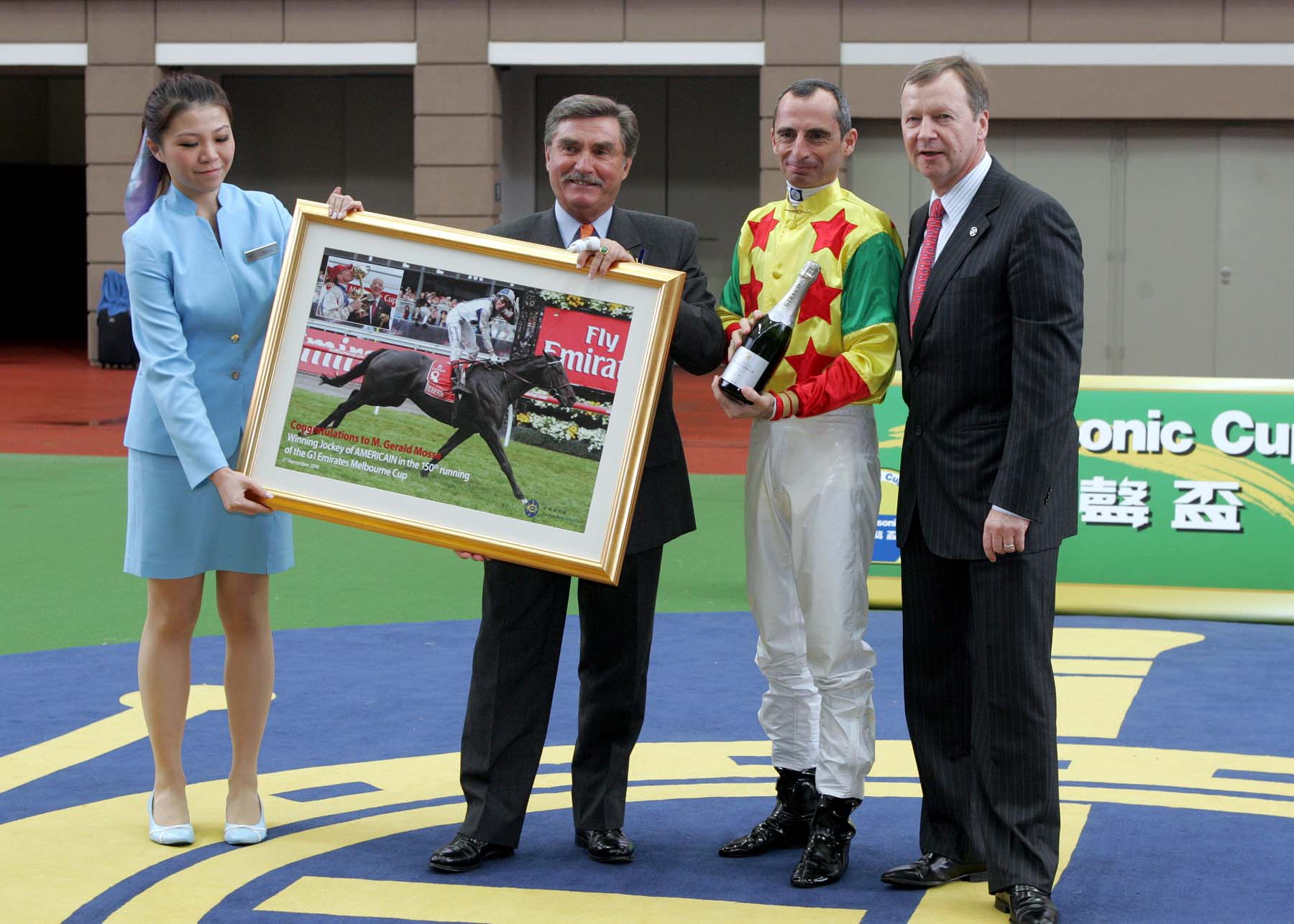 We mentioned Gerard Mosse and his loathing for riding "Class 5 goats" to someone who knows the jockey very well and he laughed and quipped, "Yes, they are 'Class 5 goats' until they are backed and he wins on them and suddenly 'goats' become very expensive race horses!" Touché.
…………………..
IT'S A TYE!

When he won his objection against Brett Prebble in Race 1 at Shatin over the weekend, our admiration for Tye Angland grew even more. The lad has settled in extremely well and despite almost making Stevie Arnold look short when it comes to jockeys, Angland can think and ride at the same time.
Not many jockeys we know can achieve this feat. Enquiry rooms and shooting in objections is not for the faint-hearted and we always feel for the local jocks who have to put forward their objections- in English- against the likes of the King of the Jockeys Debate Team- Douglas Whyte.
We were all hoping that Angland's objection against Prebble would not be dismissed. And it was not and gave Angland his fourth winner in Hong Kong.
Four races later, he came out and led all the way on the David Ferraris-trained Liberator- which won at over 30 to 1- his first winner for a trainer other than his biggest supporter- trainer Derek Cruz. Ding dong, it was then Angland's fifth winner in Hong Kong at a remarkable strike rate and the jock taking out the- wait for it- The National Momi Momi Massage Lounger Handicap.
…………..
A CASE FOR GREG CHEYNE

We are fans of jockey Greg Cheyne though we hear that he might be pulling the plug on Hong Kong. Pity. We have never met Cheyne, but he comes across as an articulate individual, a gentleman, handles himself well and, when given the opportunities, he gets the job done- as he did when riding in his native South Africa.
Last Wednesday, we cheered him on when he won at 13 to 1 on the Caspar Fownes-trained Windicator Power on the deadly dull all-dirt meeting. It had trialed well for Cheyne on the surface and hats off to Fownes for keeping him on the horse
Here's the deal: We have "kept book" and on every horse which has had a chance, Greg Cheyne has delivered. Special credit to the owners of Public Figure, the horse that has given the jock three good wins. Owners this loyal to a new jockey in Hong Kong are a rarity.
Sure, trainers are not running charities and they have those very strange-thinking local owners to consider- and listen to- along with their armchair critic mates. But, how we wish, Cheyne would have got more support by now from some of his South African compatriots in the training ranks. But, it's tough all around and nothing is easy.
Over the weekend, Cheyne was legged aboard two horse- both being no-hopers. With two new jockeys coming to Hong Kong, we can only guess that Cheyne has decided that plodding along in Hong Kong and being thrown the odd bone is not good enough. If he does go, we'll be sorry as he gives 200%. If he stays, come on, give the jock some half-way decent rides. MW Leung gets better rides- and which is not saying much! .
………………….
THE PR MACHINERY BEHIND JOHN MOORE?
Sometimes, we think John Moore has his own SEOs working for him- Search Engine Operatives- and a full-time PR team. Read the newspapers- at least the English ones- and one is almost led to believe that only John Moore can purchase and train champion horses.
It all reminds us of a bloke named John Hardie who worked for The STAR tabloid in Hong Kong years ago and who was part of the Moore "Rah Rah Up The Punjab" Fan Club.
Hardie was a strange creature who had his head so high up the late George Moore's arse and was such good mates with Gary Moore when he was flying high in Hong Kong that he wrote things like, "Tony Cruz Is not the greatest thing since chow fan." To say that John Hardie was biased and a "bit of a racist" would be an understatement.
It appears this grand tradition of "Mooredolizing" continues today and with the trainer almost having struck a deal for immunity from the club. He is so squeaky clean we can hear his hush puppies scream.
And while others have their personal lives looked into in minute detail, "Jungle" John continues to walk through the plantation swatting all the local natives along the way and with narry a care in the world. So, when his Packing OK was out-gunned by the Caspar Fownes-trained Let Me Handle It last weekend, we chuckled to ourselves.
Watching George Jr and Mitch Beadman after the race looking like they had both swallowed turds made us even happier.
Don't get us wrong: John Moore is a very good trainer, he has won more big races that anyone else, but times change and there comes into play this "thing" known as competition.
Along with the brilliant John Size, Fownes The Younger is providing this competition and, in case, one didn't know, he personally picked out the yearling which could become Let Me Handle It at the annual sales in New Zealand.
Of the three choices, his first pick and which he- and trainer John McArdle- could not purchase- went on to become So You Think.We'd love to know what became of that third horse picked by Caspar.
"People, show me da lurve!" Fownes The Younger spreads the love.
And for those who keep writing in with the question as to why Lawrie Fownes wasn't as successful a trainer as Caspar Fownes, we offer you two words: Wendyl Woods.
He could have ridden Phar Lap and the horse would probably have lost.
"So when I get to the winning post, what do I do next?" Wendyl Woods, jockey extraordinaire.
………..
MACAU RISES TO THE OCCASION
What a great performance by Macau's Luen Yat Forever last week in Melbourne. Trained by PC Choi and ridden by Michael Walker- and how he has turned his career around- the horse ran a brilliant fourth in the Group 1 Emirates Stakes and was only just beaten for third place in a photo  finish.
Two starts earlier, when ridden by Dwayne Dunn, he had also finished fourth in the Group 1 Toorak Handicap – another fantastic effort by a horse fobbed off as "a cat" by many in Oz and with some wondering what the horse was even doing Down Under.
What was it doing Down Under? Coming out on top, mateys.

Still with Macau, Hong Kong's Apprentice of the Moment, Keith KL Yeung, ended up winning the Macau Apprentice Jockeys Invitation Bowl over the weekend. He is pictured below with the HKJC's new rising star, Richard Cheung, and some shady bloke wearing a daggy tie.