FLIGHT IN AND OUTTA MACAU!!!
As our helicopter bounced around and circled above for what seemed like hours, we remained quiet as thoughts of "Apocalypse Now" and Charlie "The Warlock" Sheen and Robert Duval screaming how he loves "the smell of napalm in the morning" galloped through our brains.
We had made the long haul to Macau and left for Immigration- the usual bun fight- and then grabbed our transport to Taipa and the MJC. We were there for the "re-match" of the annual Macau-Hong Kong Interport race.
Look, the MJC has a wonderful race track, some of our best mates live and work in Macau and we remember fondly when Macau racing included jocks and characters like Nigel Tiley, Bobby Vance, Danny Brereton, the legendary George Moore and not young "Georgie"- more on him one day- Neil Paine, Craig Robertson, Colin Dean, Johnny Didham, Jose Corrales etc, BUT, today, there is that certain je ne said quoi about the club that makes one think it needs Professor Higggins to give "Eliza Doolittle" a face-lift and Dr.Dolittle to speak to the animals.
As a place to visit occasionally, it's great. From a long-term point of view, there is just SOMETHING "off" about playing the horses over there.
For example, a win bet that paid $98 and a PLACE dividend of $108 was one of those "off" things and which happened over the weekend.
Perhaps it's also all the stories we have heard about how, over the years, it has been run like a private racing club for 3-4 people who hold all "the power" and damned be those who step on their toes or don't tow the line.
We remember when the name Li Chi-kung struck terror into many hearts along with the joke- forget his name- who was in charge of granting licenses to jockeys and trainers and was shown the door for doing much more than that.
On Sunday, all our mates who live over there were dressed to the nines for the biggest day in the Macau racing calendar- and it was a very good turnout.
Looking around were many familiar Hong Kong faces who had also made the trek across the great waters and who quickly made their motives for being in Macau very clear: "Fancy going to this new sauna to have your pipes cleaned, then hit the baccarat tables for a few hours, grab some food and then see what we can pull at the Playboy Club? We hear there are some good sorts.Ha ha ha."
"Huge Hefner" and Macau Playmates
Perhaps realizing that few from Hong Kong would be staying on to watch and bet on all the races, the MJC had arranged its programme so that all the big races were right up front. By Race 5, there was nothing really worth watching. At least not at the MJC.At MP3, perhaps.

As for the racing, all was fine, the track was in mint condition and we, again, saw so many former Hong Kong-based faces who had long been "banished" to the former Portuguese enclave- YC Fung, Gary Moore, Ricky, formerly named VICKY Choi, Roger KS Yu, the very talented former Hong Kong apprentice  Peter WL Ho, the Godfather-like figure of Brian Kan, Louis KS Ho, the former jockey who once completely stopped riding a hot pot called- we think- How Good- at Happy Valley, MC Tam, "Rambo" WH Tse, who was known in Hong Kong for his "punishing rides", Stanley Chin….The only face missing was that of Peter Miers.
Yes, the list was endless and it reminded us just how far Hong Kong racing has come and also why we simply don't feel exactly CONFIDENT about betting in Macau with the same kinda gusto as we do in Hong Kong.

How could we when Hong Kong's Howard Cheng came from the clouds to win race 1 on the cards on a horse that was beaten 18 lengths at its last run? We  stood there like dorks looking at our bets- Numbers 1 and 5 for a qp bet- the two favourites- and with number 5 never seen in the race.
The style of riding in Macau hasn't changed in years and is something still inspired and perfected by our old mate Neil "Knackers" Paine when he was riding there: Get those horses to the front, CHAAAAARRRRGE outta the barriers, ride like the clappers, and hope you've burnt off everything else except for your own horse.
Apart from the beautifully "manicured" and "coiffured" track, Angela Ho, the head of the club, was dressed for the occasion in what seemed to be Glasgow Celtics-inspired footballers socks. And what looked like an apron.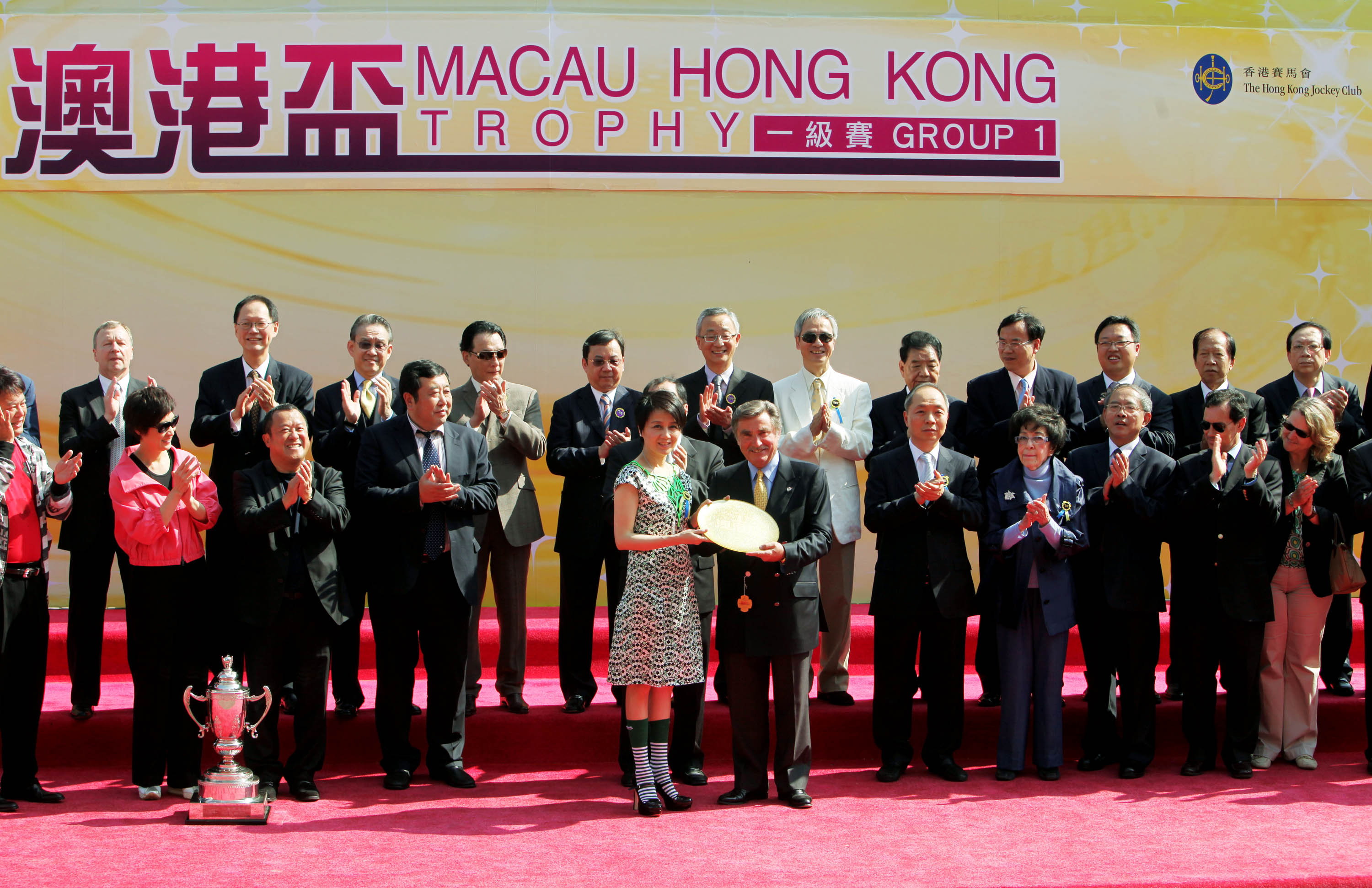 Please note the socks.
Everyone on the podium toasted the winners with glasses of champagne and, from what we saw when we returned home, the 'live' broadcast was quite "sparse" plus former Hong Kong trainer Wong Tang-pin's tipping was even worse.
The other races came and went with Andrew Calder, flown in from New Zealand winning the Macau Derby and Greg Cheyne riding the runner-up. The race earlier was won by some horse trained by Gary Moore who behaved himself and didn't go into rapturous overdrive.We mean Gary Moore and not the horse.

As for "re-match" race, this was won by the aptly named Clown Master- it's owned by popular local comedian Eric Tsang- with only St. Fevre of the Hong Kong horses doing anything. They were- and wisely- gingerly ridden so they could return to Hong Kong in one piece. Brett Prebble riding a horse with TLC???? He did.
As for Clown Master, it was trained by "Joltin'" Joe Lau- his fourth win in this Interport/cityport/portport series- and ridden by Stanley Chin- a very good pick-up ride after its regular jockey- Peter Ho- had an unfortunate fall during the running of the Derby.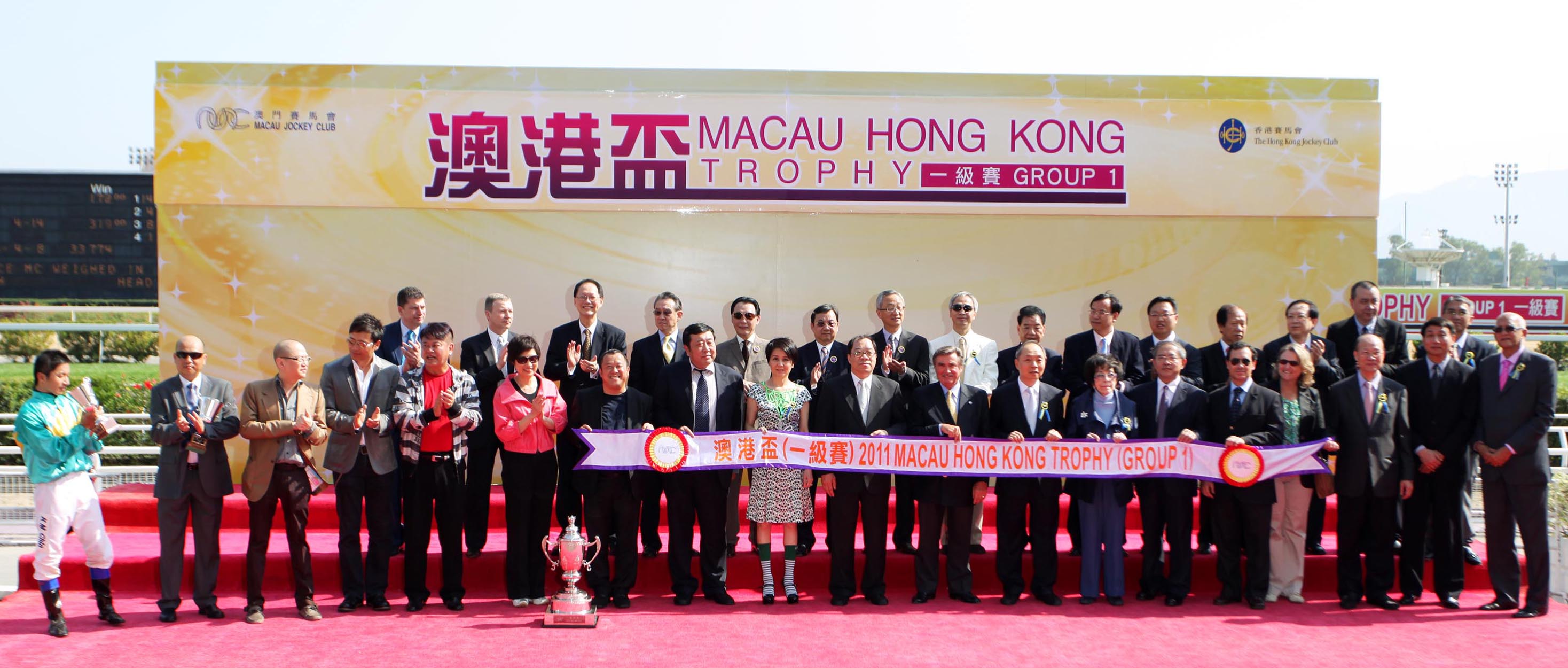 Spot Joe Lau. In the meantime, spot the socks again.
It was an excellent winning ride and watching Chin stand up in his irons and wave to the crowd when nowhere near the winning post now explains  Olivier Delouze's penchant for playing to the gallery and, no doubt, something learnt during his years riding in Macau.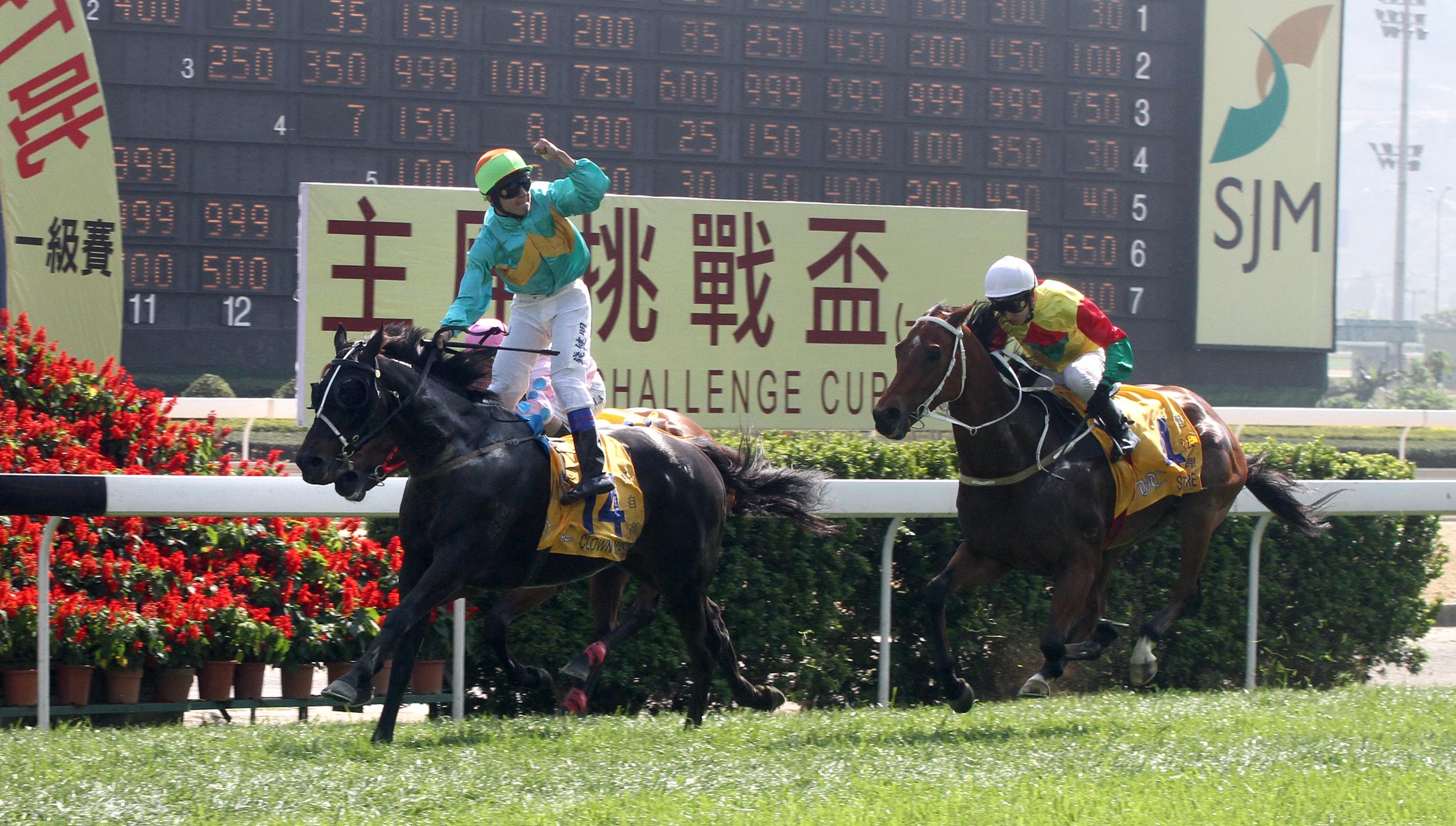 The win- strangely, it was "only" 6s in Macau and over 30s in Hong Kong- saw Eric Tsang up there collecting the cup along with the usual suspects from the "Siu Ma Tan" fan club and which races or have interests in a number of horses racing in Hong Kong.
All in all, a pleasant enough afternoon and with five races being more than enough to take. And afford.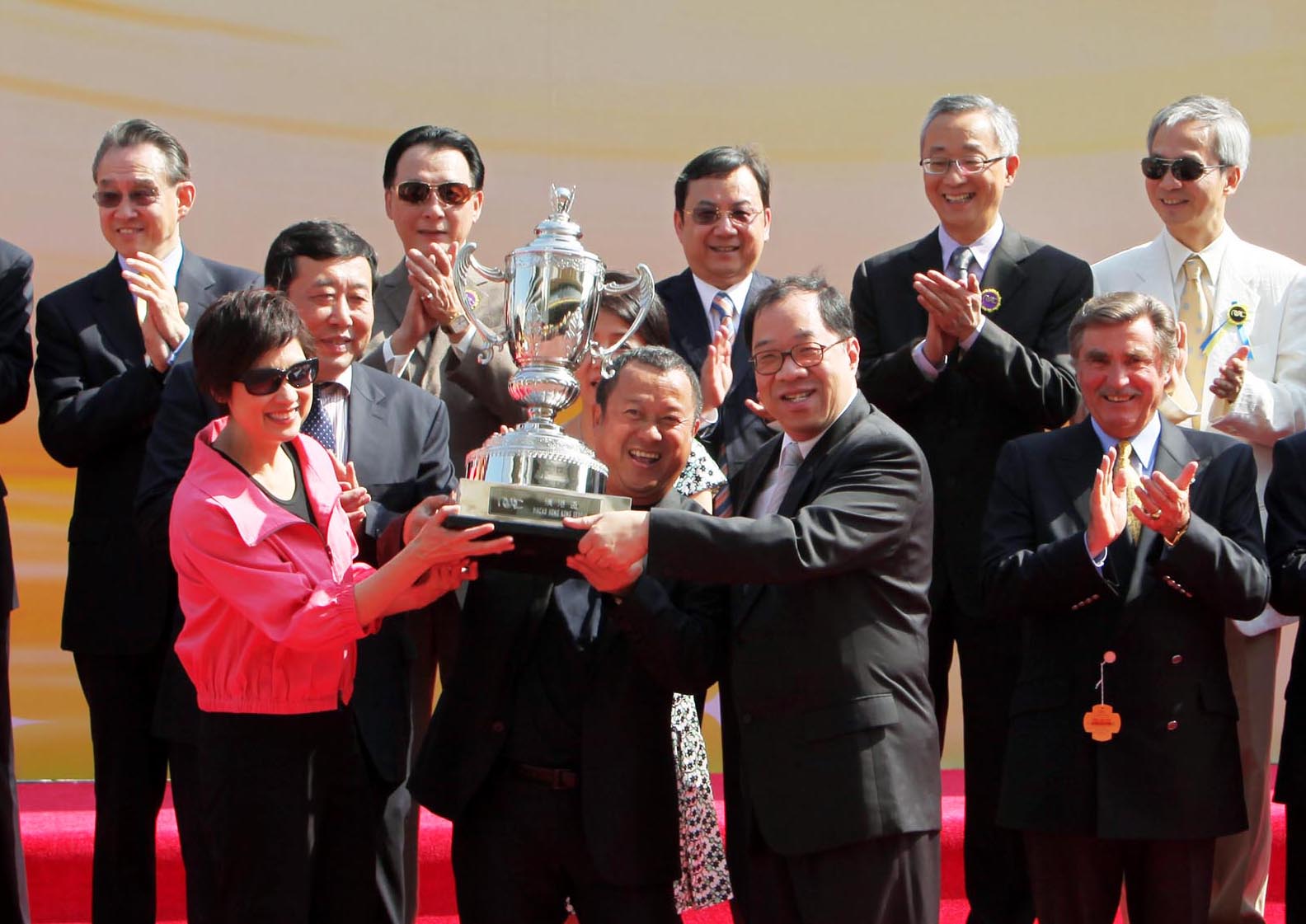 A very happy Clown Master accepts his trophy
………………..
RACING VISION: IS AN END TO THE MADNESS IN SIGHT?
An end to the madness that has resulted in the creation of four pay-tv channels broadcasting horse racing in Australia, may be in sight. And not before time.
Tabcorp, which owns Sky Channel, which in turn owns and operates three of the four racing channels – Sky Racing One and Two and Sky Racing World; will demerger its gaming and wagering operations around the middle of this year.
Those in the know are certain that both demerged entities will be sold off or taken over, posing some interesting questions and scenarios as to who will own and operate wagering in the two largest (and most lucrative from a revenue perspective) States in Australia – NSW and Victoria. The future of Sky Channel, as part of the wagering operation, is also up for grabs.
TVN, the industry owned broadcaster, and clearly the best, by the proverbial length of the straight, recently had its big to buy Sky Channel rejected. It surprised no one, considering Tabcorp, is in state of flux, pending the decision on the post 2012 Victorian wagering license for which it is in a one on one battle with the Tatts owned Unitab. Tabcorp will also holding its breath on the outcome of the High Court challenge by Sportsbet and Betfair to Racing NSW' turnover based product fee.
It has been revealed that TVN had partnered with Telstra, with whom it has an agreement to broadcast races through mobile phones and online through the internet, in its failed bid to buy Sky Channel.
Most financial and media analysts agree that the first failed bid was merely "foreplay"- the curtain raiser to the real poker game where the stakes are much higher.
But it's not just the broadcast rights as lucrative as they are that are up for grabs here. It's The IP and content, the products and opportunities that technology will throw up, not just tomorrow, but in the decades to come. And its about future wagering options and opportunities and the future face of wagering as well – not just in Australia, but globally and inevitably when co-mingling becomes a reality, which is a lot closer than many may realize.
An alliance- read ownership- of both content and IP and wagering by one monolith is, to again borrow from racing's vocabulary, close to a "good thing". And this is really what the whole war in racing is all about. It's the big picture, and the cliques that have formed in NSW are all over it like a rash.
……………………………………………
DAVID FERRARIS STARTS TO MAKE THE NATIVES RESTLESS!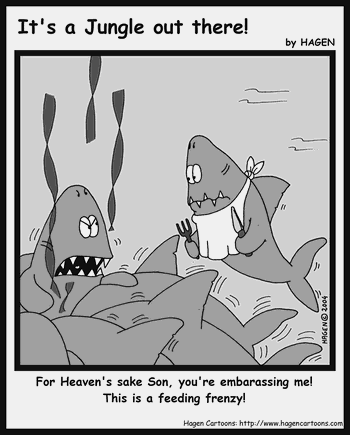 When as the 1.8 favourite, Liberator, got off to a slow start and then plodded home outta the placings, we sighed in exasperation for David "Deep Throat" Ferraris.
This was the trainer's 109th runner since his stable's last winner and one could not help but feel for the man- a good bloke, outspoken, certainly, and who has racked up a number of minor placings, but finding that breakthrough winner to break the jinx of being so close and yet so far.
There have been slow starts, horses running into traffic jams, jockeys losing whips in a finish, jockeys going walkies and taking horses three and four wide, and extremely LOUD construction work right next to his stables which would make anyone go nuts – especially the horses and which might be one reason for them running like basket cases minus the eggs.
For months, now we have BEGGED him to shave his head and get rid of the "bad fung shui." But the man has a wonderful head of hair that many would die for and has dearly clung on to every curl for life.
"Mate, all this f***ing LOUD NOISE is causing my f***ing hair to fall off."

Ferraris left town around ten days ago to celebrate the birthday of his father- Osmond Ferraris, below, who, at 79, is having a terrific season as a horse trainer in his home back in South Africa.
Needless to say, the local rumour hill has started up at full-tilt and the game of Chinese Whispers is so LOUD- Niki LAUDA  than the construction work next to his stable- they are breaking our eardrums as the natives are getting restless and talk of David Ferraris having "chucked it in" waft through the air. He might be many things, but the man is no quitter.
The trainer has some very good horses in his yard- Semos, Affluence Of Rain, Kyara, Liberator, Fleet Command, all those chattering Chater horses etc and some of the city's more loyal owners like Sir John Swaine who has supported "Deep Throat" right from the beginning, Dave "Duuuuuuude" Garcia etc.
A few seasons ago, he was the trainer behind the Champion that was Vengeance Of Rain. And what a horse he was and what a TRAINING feat by Ferraris. How quickly people forget.
Now, we hear that SOME of his owners have already started talking to other trainers about changing stables. So much for loyalty.
We know David Ferraris and he doesn't suffer fools gladly- certainly not owners who hold a gun to his head. He shows them the door and which he has done in the past.
David Ferraris has rubbished rumours of heading back home. But rumours of suffering from a very sore throat from SCREAMING over the LOUD construction work next to his stables, he does not deny.
Despite his promises of staying put, the "feeding frenzy" for the good horses in his yard will continue- at least for a while- and until he gets his voice back. We hear the man has a mellifluous singing voice.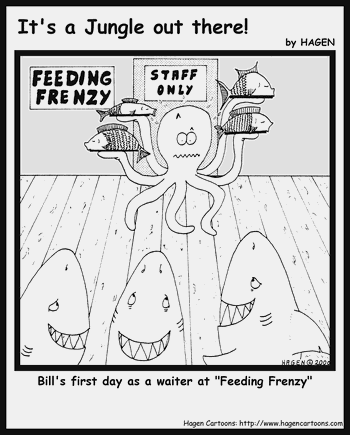 …………….
SILVIO BERLUSCONI GETS HIS PRIORITIES RIGHT?
It's not often we venture away from the sport of kings and princes and paupers, but, the voyeur that lurks deep down inside us, demands we both applaud and defend the Italian Prime Minister, the septuagenarian media billionaire, Silvio Berlusconi, currently facing trial in Milan for having sex with an underage (17 year old) Moroccan night club dancer Karima El Mahroug, who goes under the exquisite name of Ruby Heartstealer! Catch a glimpse of her and you will understand how well chosen her stage name is.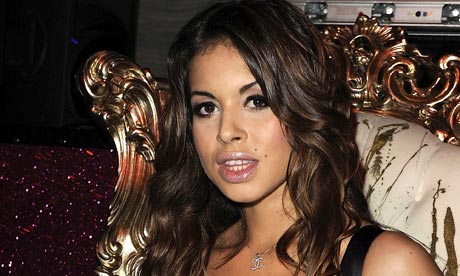 Berlusconi is also charged with "trying to use his influence to cover up" his alleged crime. Surely not! Prime Minister's, Presidents and Heads of State just are too honourable to engage in such acts of deception.
Ruby Heartstealer, was apparently released from police custody after alleged "intervention" by Berlusconi and those close to him.
What intrigued us even more, was that it has been alleged that 74 year old Berlusconi and his mates have regular dinners at his Milan mansion, where young women are procured by a "madam" for these dinners which are followed by "bunga bunga" sessions, where the women some masked, others wearing nurses uniforms or dressed in police officers uniforms performed erotic dances, at the end of which Senor Berlusconi chose "one or more" with whom to spend the night.
The trial which opened in Milan last week, was promptly adjourned by judges to May 31, and Berlusconi was a "no show". Why? He was holed up with his cabinet trying to settle the Libyan crisis!
What a guy: Prepared to put world peace and solving an international crisis ahead of defending his personal reputation and the integrity of the highest office in Italy.
We think he should be nominated for a Nobel Peace Prize. We know of a very good spin doctor in Sydney who can take up the cause.
His first name is Peter.
……………………
THE BLACK CAVIAR BANDWAGON JUST KEEPS ROLLING ON
She has long been in a class of her own, and for us Sydneysiders, we had a first hand glimpse of her awesome talent last Saturday, when she recorded one of the best victories that have ever been witnessed at Sydney's racing coliseum – Randwick.
Black Caviar's memorable 12th straight win in the TJ Smith, maintaining her unbeaten record had the 25,000 strong crowd in awe as she made up three to four lengths on her classy rival Hay List in what seemed to be a matter of giant strides in the straight and swept past him to the sustained cheers of an adoring cheer squad who were privileged enough to see the official World Champion Racehorse prove beyond any doubt why she holds the title.
There was huge anticipation throughout the day and you could feel the build up reach fever pitch when this magnificently put together mare made her way into the mounting yard.
Fellow trainers and jockeys cast their critical eyes over her. Glen Boss,who knows all about riding champions and creating history watched the race from the mounting yard and admitted to shedding a tear when she hit the line to the deafening cheers of the crowd- and their owners.
Mmmmm, MAMA!
Luke Nolan and Peter Moody were humbled by what their great mare had achieved. It would be remiss not to pay credit to and recognize what Peter Moody has been able to achieve with this great champion mare.
He has planned her campaign to precision. No last minute changes to her program, no temptation of overseas trips or match race offers from "Singo" or the Australian Turf Club. Moody has stuck to his plan putting the welfare and best interests of Black Caviar ahead of anything else.
The overseas trips will come in time. But first the Brisbane Winter carnival and two more Group Ones beckon which all being well would extend her winning streak to 14 and maintain her unbeaten record. It will also test her at 1400 metres, which should be a walk in the park, considering she gives every indication lately that she would relish the extra distance. Who knows 1600 metres may suit her even better.
In the spring it is expected that she may have two or three runs in Melbourne and Sydney before heading over to Hong Kong for the International race day in December. Which race will she target? It could be the sprint, but then again it may be the Mile.Whichever race she contests, she is going to be mighty hard to beat.
In the meantime Australian racing, after what seems an eternity, has a reason to celebrate like a KC And The Sunshine Band on  steroids.
………………….
CHEYNE SHINES SWEETLY FOR THE FOOKERS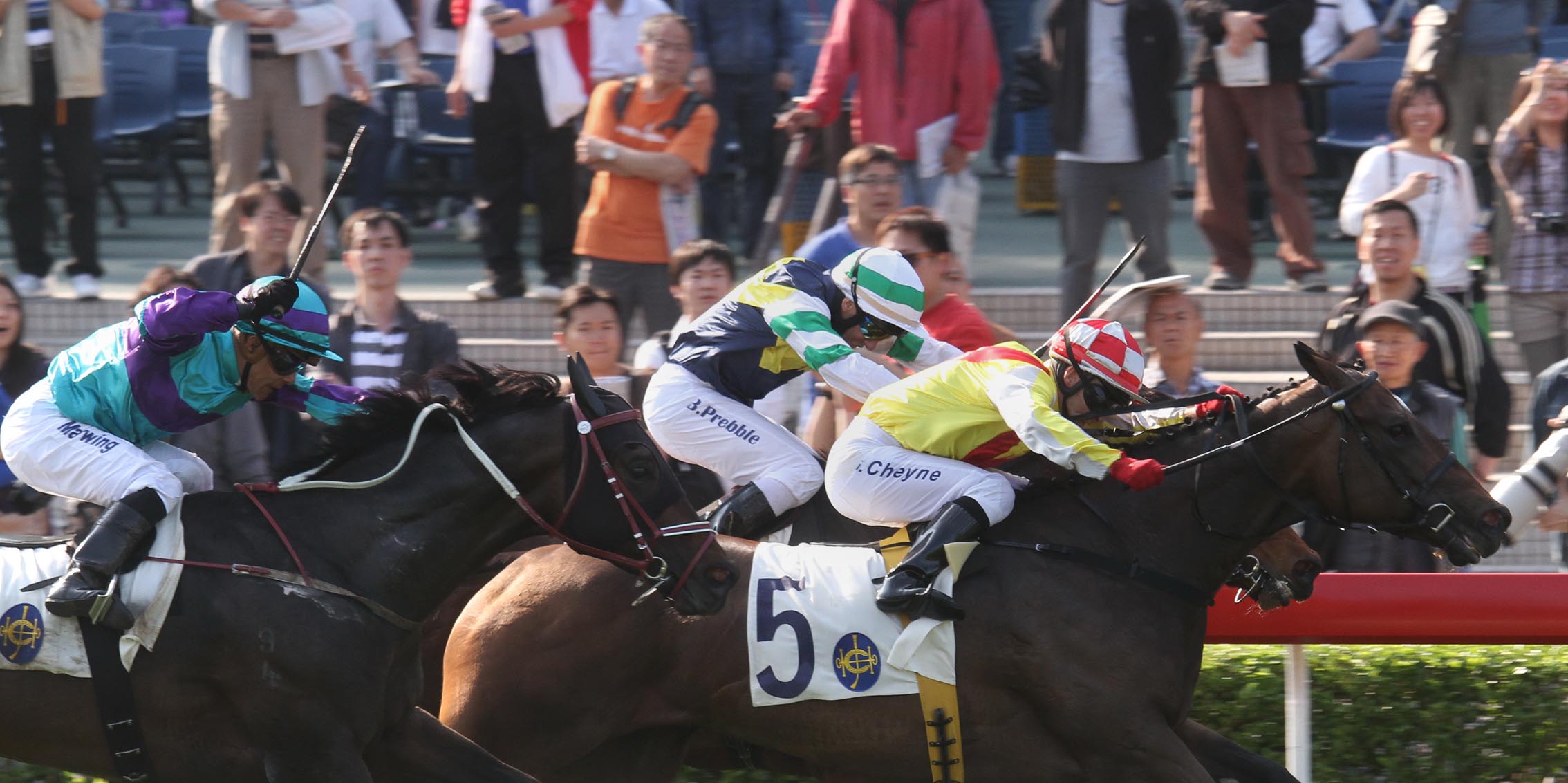 Though we feel sorry for Gary Ng for losing the horse, we also felt for jockey Greg Cheyne who lost the ride on the very good filly and sprinter Sweet Sanette- despite having won on her on his last ride on the horse and when she was with Ng.
From everything we saw, Cheyne had always delivered the goods on the horse but, for whatever reason, he was unceremoniously jocked off. But, there's always sweet irony- and some Sweet Sanette- in everything- and sweet karma. Sometimes, there's sweet f-all, but not this time.
The South African filly was recently moved to the stable of "rising star" Tony Millard and through the [South African] trainer's cajoling, [South African] Cheyne was re-instated with the horse for its first start over the weekend in the Chow Tai Fook Bauhina Sprint Trophy under the "auspices" of its new team.No, the owners are not South African.

With Sacred Kingdom being the red hot favourite, Sweet Sanette went off at 3s and Cheyne, who has a remarkable strike rate with fillies and riding winners over the 1000 metres straight in Shatin, took the opportunity that had boomeranged his way and rode a very good ride to win the Cup race- yes, the Chow Tai Fook Bauhinia Sprint Trophy.
Try saying THAT with your mouth full.
Meet The Fookers
………………………
NSW TRAINERS STRUGGLE TO GET IT RIGHT
The perception that the NSW Trainers Association is dysfunctional, was not helped with the announcement by ex-president and current board member Anthony Cummings that three prominent businessmen and well heeled multi-millionaire owners Tim Hughes, John Kilgour and Richard Pegum have been appointed to the Board.
The spin from Big Ant had us reaching for the nearest wheelie bin. It was all about milestones and professional representation and evolving into a more corporately focused organization and better serving trainers and the drivel that goes with such excesses of spin.
We made a point of seeking the views of a few prominent trainers at Randwick last Saturday, and Anthony mate, you would not have liked their reaction.
The NSW trainers are quite demonstrably disenfranchised. They feel for the corporate clap trap when the "clothes horse" John Rouse was appointed to the Board and became the first non-trainer to be appointed president, only to resign not long after, following a series of disagreements and rows involving the involvement of Racing NSW and the influence of CEO Dr Peter "the not so great" V'landys on the Association decisions.
From what the trainers told us, they cannot see how or what difference Hughes, Kilgour or Pegum can make to the NSW Trainers Association. We haven't had proper representation for so long and these appointments are nothing more than cosmetic- a desperate attempt by Big Ant and a handful of his Randwick mates like (John) O'Shea to put some respectability back into an Association that has failed to properly look after the interests of all trainers in NSW', was the pointed comment by one very prominent and successful Sydney trainer.
One must wonder if Anthony Cummings will ever get the clear message that his fellow trainers have been sending him for some time. But then again, his ego is a big as his frame.
"Where are my CHUNKY chips?" Big Ant ponders about the bigger things in life.
………………………………..
SHOCK! "DANCING PILLOWS" GIVES JOCKEY ROBBIE FRADD THE SHITS!
Jockey Robbie "Ooompah Loompah" Fradd has been given a ball-busting 3-month holiday by the Singapore Turf Club for his ride on Dancing Pillows. Guess they needed some extra fluffing and stuffing?
Fradd, who rode in Hong Kong for ages and was known for his rather off-kilter, somewhat lop-sided, side-saddle "style" of riding, pleaded guilty to a charge under MRA Rule 44(10) in that "he failed to ride to the satisfaction of the Stewards in that whilst riding Dancing Pillows, he failed to ride with sufficient vigour and determination from the 600m until near the 250m to improve his position when there was an opportunity to do so."
We witnessed the ride: It was an absolute shocker.
…………………….
MACAU-LED PUNT GOES TITS UP
A well known- nay/neight, notorious- group of Macau punters waltzed onto the Happy Valley racetrack with their bags bulging and emptied it all on the former Caspar Fownes-trained Amazing Award and now with Dennis Yip. Sadly, the punt- a huge one- failed miserably.
The group stayed on for the next race and plonked whatever was left in their pockets on another horse with "Macau connections" only to see the Fownes-trained Many Gains- a new acquisition to the stable- win the race.
Many Hong Kong owners are funny beasts. It might be the pollution, but, somewhere along the way, they seem to forget that horses are animals, that trainers are human beings and that no one can foresee the future.
So, when their horses are even beaten by the left hair of a nostril, it's something many cannot accept. The "He was not trying, I hear" mantra begins in earnest along with the let's-change-stables merry-go-round and which makes the horses as dizzy as punters.
Much has been said and written about jockeys and even trainers needing "schooling".
The same case can be made for those owners who simply cannot understand that even the best-laid plans have holes and horses- even "sure things"- can be beaten.
……………..
TRAINER RICKY YIU: FORGET SHARHJEE:WHAT'S HE ON?
His horse, Sharhjee might have somehow been found to have the drug ketamine in its system, but we can only guess that its trainer Ricky Yiu must  be high on life and runs through fields of daffodils in Itchycoo Park with the pixies.
How else can one explain that with an enquiry still going on about the  ketamine and found after the horse had produced a blistering run a few weeks ago to win a race where its odds were absolutely crunched down, Sharjhee was still entered for a race over the weekend at Shatin.
Correct us if we're wrong, but if it won or placed and the first win was taken away from it, the horse would have gone up in the ratings- for nothing, right?
Jeez, no wonder some local owners think they are better- and smarter- than the trainers they hire.
…………………..
THE ZAC ATTACK BURNS SOME LITTLE BRIDGES AND IS BACK!
"Rumours of my passing have been greatly exaggerated" is the saying and the same can be said about Zac Purton- and how he had "gone off" and, when he got dumped off Little Bridge, that he was "about to lose more rides".
Well, on Sunday at Shatin, the Zac Attack was back in business by winning the day's Jockey Challenge with a well-timed treble.
Even his future father-in-law- Jimmy "The Pumper" Cassidy- would have been proud of "his boy".
……………
WHOOOSH! DID WE MISS SOMETHING, KIM KELLY?
We combed the Stipes Report several times to see what had been said about the John Moore-trained Destined For Glory and, eventually, gave up and went to have a few beers singing, "One set of rules for them and one set of rules for him".
"Him" is Trainer John Moore and the man is a Hong Kong racing Untouchable. He can also probably walk on water as far as Kim Kelly and his gang of Racing Stewards are concerned.
Despite putting in a shocker as the hot pot at Happy Valley a few weeks ago and where it was ridden for speed and jockey Darren Beadman saying the run had been "disappointing", it ran over the weekend at Shatin with Jeff Lloyd in the saddle and who rode it three wide with cover and well off the pace and, of course, won. Beadman rode one of the other three Moore runners in the race.
Is there even A WORD in the Stipes Report about any "form reversal"? What had happened between its Valley run and Shatin run? How will it be ridden in future etc etc? Nope, nada, nothing.
NOT A WORD in the Stipes report except a telling quote from John Moore in the South China Morning Post the next day about how "European horses need to be cuddled in their races."
Go on, give us a cuddle, John boy and tell everyone how, if this is so, why the horse wasn't given "a cuddle" at Happy Valley?

Guess "Eliot Ness" and his crew never asked 'cos they knew what they'd  hear: Different venue, sir! Different jockey, sir! Different three bags full, sir!
Consistency, Kim "Eliot Ness" Kelly, consistency. Is this too much to ask?
Having said this, we DO appreciate all the questioning of a certain Aussie rider.
Questioning, probing, reprimands and "severe reprimands" read well and shows that someone is doing their job. But, one cannot have the same jockey receiving "severe reprimands" week after week. In the end it's like that Ronan Keating song about "when you say nothing at all".
In fact, we are willing to bet that if this were an APPRENTICE, their goose would be cooked and they'd be sitting on the sidelines eating their "char siu fan and chuk."
Speaking of which, we "feel" for Apprentice Vincent Ho. The kid hits his straps, starts to get amongst the winners and gets slapped with another four-day ban- a deserved ban, but these suspensions of kids are NOT improving their RACING experience.
The only "experience" they're receiving is sitting on their arses and picking their noses.
……………………
PARTING SHOT