We were reading an interesting blog the other day which asked the question, "Has Technology Over-taken The Music" and how everyone and their dog are creating new distribution channels, new apps etc, but how the actual producing of music has almost become an after-thought. 
While reading this our thoughts went hurtling towards that "visionary" of the Australian Turf Club- Chairman John Cornish- and how  gobsmacked we were to read that he was "waiting to see what broadcast technology will do next" before doing, well, anything- and certainly not in any hurry to solve the row between TVN and Sky.
We-read these quotes from him and had to reach for our support systems as we started to feel a mix of queasiness and embarrassment for the man: "Also, technology is changing so rapidly we don't know for sure where the racing product will be broadcast in two to three years. Broadband could have a big role in racing."
Huh? "BROADBAND" could have a big role in racing? How? Why? Where? WTF???
Then came this one: "These are things we need to get a better handle on before we have to sit at the table and play hard ball with Sky Channel. I think we have to hasten slowly. What's the hurry?"
What? We have to "hasten slowly? What's the hurry?" That doesn't even make sense.

That visionary, John Cornish, the Steve Jobs of Australian racing.
Oh, gawd, no, Johnny, no and you're not playing that guitar like-a ringin' the bell. You're sounding more like Quasimodo ringing those goddamn bells and with everyone wanting you to stop before taking another gun and shooting yourself in the other foot by making another daft statement.
The visionary that is John Cornish being saved from himself?
Do yourself a favour, Johnny, and speak to anyone still left running one of the major music companies and ask them why this industry is down the crapper. They, too, were "waiting for technology to show them the way" and whilst waiting, technology turned around and bit them in the arse like a Napster.
While music companies tried to unsuccessfully sue those introducing new technology which gave music fans all the power, they still have no other idea what to do.
They completely forget that it's lonely out there in cyberspace and with copyright and intellectual property laws remaining very grey and blurred.
So while they brought in their hordes of lawyers and tried to sell CDs, the kids embraced everything new, understood how to use everything being offered and left music companies to play catch-up.
To make up for lost time, the Big Cheeses in every major music company hired armies of "new media teams" and IT people to rectify matters and to show that they were part of the changing times.
What happened? Chaos.These "new media gurus" and tribes of IT people  didn't get along with the traditional marketing people, new and MORE rules in bureaucracy were created whereas all these new hires were clueless about what they were hired to do: Sell Music.
So instead of progress and internal "fusion", what happened was confusion and a division within the ranks. 
The Big Cheeses "solved matters" the only way they knew how to do: Laying off the real workers- like loyal Personal Assistants- and kept those highly-paid dullards who were smart enough to keep their heads down hoping no one would notice that they were doing bugger all other than swanning around the world.
What? You know many in the horse racing industry like this? Really? 
The music companies were stupid enough to focus so much on suing Napster instead of joining forces and embracing technology and were way too late to understand YouTube, the now-almost bankrupt MySpace and later, how to effectively use Twitter, Facebook and everything else in-between.
Those running the music companies were still stuck in MTV-land and believed that being bully boys and suing anyone for things they didn't even know what they were suing them for was the only way to get anywhere.
They huffed and puffed and tried to blow various online sites outta cyberspace, but music fans shut them up and took their business to "the enemy".
The repercussions of all this is being seen, heard and felt now and where illegal and even legal downloads are costing the music industry millions, where allowing "free streaming" is so stupid, where file sharing goes unabated whereas the once-mighty Tower Records closed down years ago and Virgin Mega Stores, the HMV's and the entire music retail sector is barely visible.
What? Betting shops might go the same way and soon become white elephants few will visit? Really?  
If the horse racing industry doesn't wake up and lose the those behind the eight-ball and happy to be there making meowing sounds, it will also go down the crapper as, in many instances, horse racing and new technology is an oxymoron.
It might sound like gibberish , but when EFFECTIVELY used by those who know how, all the new technology that makes up social media is a powerful tool.
Look at how Blackberry's BBM service was used to deploy those yobs currently running riot through the UK.
To racing clubs, this is key: Hiring those who know HOW and WHEN and WHERE to use these new marketing tools.
There is no point hiring someone who has some vague idea of Twitter and Facebook, no idea of horse racing and "tweeting" and "Facebooking" and believing this is "social media marketing."
If the head of a racing club believes this to be true, it would be exactly like being the Guy Hands of the racing industry, Hands being the private equity goon who bought EMI and tried to run it like how he successfully ran his  toilets on the Autobahn.
It didn't work: The music company lost all its good artists, sales went down the crapper, heads of the company came and went and the former home of the Beatles is today up for sale.
"Hell, I thought there would be a huge market in musical toilets!" Guy Hands gets the heave-ho.  
Change for the sake of change means wasting money on useless hires who manage to hide their incompetence by play politics. We've seen it in every industry and the racing industry is not immune to it.
Change, today, is part and parcel of everything and in racing, hell, even old codgers have become tech-savvy, know a bad site from a good one and are demanding that information from racing clubs be made available to them via apps and easy-to-navigate downloads straight to their i-phones.
They want information at their fingertips when they want it and how they want it. If they don't get this, racing clubs have lost them for good to those who can make things easier for them- and many of these are waiting for them  online and on sites that keep changing the goalposts every day to meet the constantly changing wants and needs of consumers who are spoilt for choices.
Racing is no longer "niche" and no longer about wearing top hats and tail and the old school tie, slapping each other on the back and thinking everything is pukka. That's just PR rubbish and some photo opps for the social pages.
The BUSINESS of horse racing MUST be made up of the RIGHT people who know and understand this new technology- and how to use it- and how to make it work for horse racing. Sure, finding such animals is tough.
This is also key to understand: Horse racing is no picnic. It is part of a multi-million-dollar industry and MUST be run as a BUSINESS and where finding a new target market is VERY important as is holding on to the core existing market. 
If not, it will be a corporate "mission statement" that goes like this: "I see dead people".
To achieve this is no picnic and it requires new thinking mixed with effective business acumen AND understanding who the hell you are talking to and if your communication skills are compelling enough.
Some, for example, might think Twitter to be  a complete waste of time. But, what's the bet they have never used it,nor know how it works and, if they have, they have not heard of how real-time tweets- and how well this can be used when marketing racing to newbies?
There's a great deal of bluffing when it comes to knowing how to use social media and with wrong hires totally outta sync with the very market it is trying to "connect" and not knowing how to make the BUSINESS grow the way it should.
i-Phones, i-Pads and making it EASY for racegoers to download, watch and to bet on races through all these new online platforms are a MUST and not a maybe. These are here to stay- and are changing everyday. It's more than just having a website no one visits. 
There is also a great deal of talk about apps, but the key is to make these apps relevant- and in this instance, relevant to racegoers. If not, they will be more like saps and you'd be surprised how many of these are exactly that- saps and created FOR saps- and of zero interest to all.
There is also that old medium called television. Has the coverage of horse racing on television changed in over three decades? Nope.
It's still the obligatory shot of the barriers opening, tracking with the horses and as they round a corner, perhaps a front view shot of the finish of a race. That's it.
There is no inter-activity, no connectivity and to today's gamers, it's just flat and unexciting viewing.

While football, even golf and cricket have made the sports far more interesting by introducing new graphics, new camera angles, new technology to illustrate and educate viewers about the sports, "The Sport Of Kings" remains extremely piss poor in how it is PRESENTED.
To those who are new to the sport, one race looks exactly like the other and is something only watched by old farts, bovver boys and grandfathers.
We watched the coverage of the recent Royal Ascot meetings and shook our heads. It was as archaic as the monarchy. It was "Royal" bollocks though we love the Queen's passion for racing. She probably thinks it's all bollocks as well and just wants to back a winner.
"What a loada old bollocks, Philip."
Nothing had changed, the comments were often drivel, the info provided was only a modicum of what could be given out and the coverage- the filming of the racing- never ever captured the power and excitement of the incredible horses currently running in Europe pour vous et Pour Moi.
Plus, must horse racing HAVE to be broadcast through "television channels" when these are going the way of CDs- extinct.
Why? 'cos there are now the opportunities to do something so much more and exciting ONLINE- like creating an INTER-ACTIVE Web TV Channel and controlling and owning ALL content and licensing any International Properties created and also OWNED.
Bottom line: Technology is here, it is here to stay and no can afford to wait to see what it does next. By then, it's going to be too late as someone would have beaten you to it.
What, for example, was Facebook all about? Providing the online space which appealed to the vanity of humans. Mark Zuckerberg gave this space and the world gave him content- for free- and which his company now owns.
Technology with the majority of racing clubs is either at its infancy and needs to grow up quickly. Or it is non-existent.
If things do not change- and quickly- many racing clubs will go the way of the music industry.
Those running these clubs must wake up each morning and remember words and names like Guy Hands, downloads, file sharing, Tower records, the CD, free everything and ALL those "out there" in the online world who are not shackled by red tape and can take all the chances and offer all the initiatives needed to make punters switch sides.
"What's the hurry?" John Cornish, pictured above, and still waiting for divine technological interception.
Racingbitch 

………………… 
YOUNG GUNS CHALLENGE LACKING A FEW BULLETS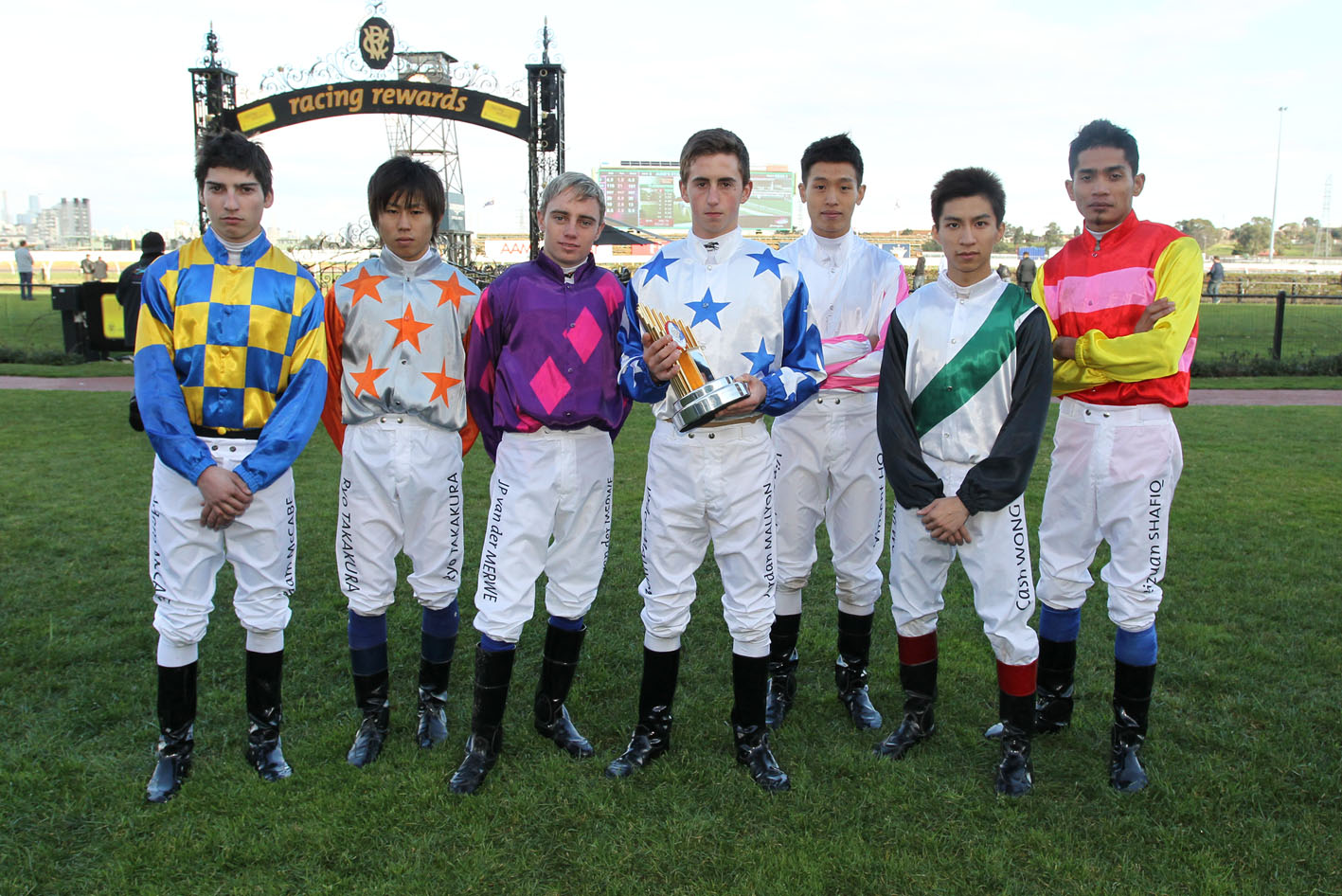 Disappointing, is the only word that can be used to describe last week's Asian Young Guns Challenge at Flemington.
The riding for the most part was sub-standard, the timing of the challenge and the programming of the three races, including one race as the first leg of a quadrella carrying a massive $1.5 million guaranteed pool, was illogical.
Many of the apprentices with the exception of James Mc Donald, Juan Paul Van Der Merwe and Vincent Ho were unknown and some of the rides were below par and downright reminiscent of the Wild West.
Where were the top Sydney apprentices – or for that matter one each from Queensland, South Australia and Western Australia? And why was the Challenge staged over three of the races at a Saturday metropolitan race meeting?
The apprentices were here for over a week and the Challenge would have been better off being conducted over three meetings during the week at three different venues, culminating with one or two races at the most at the Saturday meeting at Flemington.
If the Asian Young Guns Challenge is to continue, and it should, it should be taken a bit more seriously- and that's an understatement as it was appalingly marketed.
It should be properly promoted and packaged in a manner that enables it to add to the variety of the winter race programming.
Why not even bring in New South Wales into the Challenge, although the Doctor Of Spin may not want to be an active participant.
After all, it was a Victorian initiative, and he would crack a shit handing over the winning trophy to a Hong Kong based apprentice- should he be successful in winning the overall series
The Doctor of Spin shudders at the mention of Hong Kong.
……………………….

IS AUSSIE RACING HEADING DOWN THE SAME PATH: SOUTH?
 "The political brinkmanship of recent months highlights what we see as America's governance and policy making becoming less stable, less effective and less predictable than what we previously believed- our opinion is that elected officials remain wary of tackling structural issues required to effectively address the rising US public debt burden".
Condemning words by Toronto-based S&P analyst Nikola Swann, principal author of the S&P report downgrading America's Triple A rating and quoted in a very good piece in Monday's Sydney Morning Herald by columnist and commentator Paul Sheehan.
Sounds familiar doesn't it when transposed into the Australian racing industry? Make no mistake, the racing industry is guilty of all the problems that Ms Swann has identified that has reduced America to almost an economic basket case.
The comparisons with racing in Oz are chilling. Racing's governance and policy making has become less stable, less effective and less predictable for some time now. It is why racing has been in a semi-permanent state of stagnation for so long.
Racing's administrators and board members are not only wary of tacking and resolving the structural issues that have left racing in this state, but they are increasingly incapable of doing so.
They have chosen instead to retreat into their bunkers and desperately preserve an outdated and irrelevant status quo, which clearly needs to be overhauled.
"The rules have changed", is a catch cry that screams out at racing administrators and boards of governing bodies, but to no avail.
We wrote critically last week- and again in this issue- of comments attributed to ATC  Chairman John "What's the hurry?" Cornish on the vexed issue of racing media vision rights, and the failure of the ATC, to date, to get behind the industry-owned broadcaster TVN in its battle to own and control one of the few prized assets that racing owns – its content.
Yet Cornish and others in NSW are so "wary" of making the decisive and challenging decisions that could shape the future of horse racing in Australia.
Wary of what? Getting it wrong? Being found out that one is not the brightest bulb in the building?

We hasten to add that John "What's the hurry?" Cornish is not alone. Adopting a cautious approach can be admirable, but it can also be a huge impediment to progress; and it can become contagious in an industry which, by its very nature, should not be risk averse.
"G'day, I'm baaaaaaack! What's the hurry?"
Racing's stagnant recent past has been the catalyst for an abysmal failure to implement the much needed structural changes that will enable racing to rejuvenate and reinvent itself particularly with the generation coming through.
Frustratingly, the solutions are not difficult. The difficult part of the solution is finding the men and women of vision and strength, of courage and bravado to firstly, recognize there is a problem and then implementing the carefully thought changes and long term strategies that will make a difference to the way the racing industry operates in a modern and challenging environment.
Racing has got to be bold and brave and take risks. It has to grow a new set of balls. The danger of getting it wrong must not be a road block.
After all, can we be any worse off for the stuffs-ups and in-action and complacency which has taken Australian racing back to the Sixties?
There are plenty of similar industries, in the same zone of complacency as racing has been in and continues to operate in.
The glaring example is, of course, the music industry, which we keep writing about and is chillingly similar to horse racing. And like racing, the emperors in the music industry fiddled while Rome was set blaze.
It was put to us at Randwick last Saturday that if the racing industry was a commercially listed enterprise, a special general meeting of shareholders would be called and a motion carried for a spill of the Board of Directors along with a no confidence motion in the management. Such is the growing lack of confidence in the governance and administration of racing.
Mirroring what is happening across the economies in the US and Europe, racing is suffering from its own financial crisis.
It is confronted by an uncertain future for its funding and is hamstrung by a combination of inept administrators and spin doctors and boards of governing bodies who have little or no vision and who are proxies for the agendas of big breeders and tote operators.
Structural change is resisted at all costs. While racing administration in Victoria is like a beached whale – bloated and with an unacceptable dispersal of power and authority between Racing Victoria, metropolitan and country race clubs, Racing NSW is run like a cut-price corner store with little in the way of "real" racing experience and expertise. How the hell did they get their gigs? Wait: We know.
"Can you make me look less greasy?"

Then there's the toothless Australian Racing Board of which the less said the better. But there's more.
Many of the clubs and governing bodies operate as separate entities. Roles are duplicated, as are resources.
At any given time you can find staff performing the same functions for different employers – functions which should be performed by a central entity servicing the clubs and governing bodies. The savings would be considerable and the industry would operate more smoothly and efficiently without egos and petty jealousies getting in the way.
Opportunities arising from the deals struck between Tabcorp and the Victorian racing industry for the next 12 years don't happen as often as we would all like. They must be maximized and exploited with single-minded relentlessness.
A national pool, aggregation of vision rights under TVN, a national handicapping system, a national race program, a national set of rules and integrity protocols, streamlined decision making and a war on waste and replication of functions. What a wish list.
It also demonstrates the magnitude of the task. And when you get The Doctor Of Spin from NSW, desperate to assert himself as the numero uno of Australian racing, the task looks forlorn.
Australian racing may well be heading down the same path as the music industry and the basket case economies of Europe and, dare we say it, the US of A.
Yes We Can? Nah, you cannot mate and China owns your arse.

.………………
BITCHBACK OF THE WEEK
As someone who follows racing in Hong Kong and Oz, there seems to be one glaring difference: In Oz, one is ALWAYS reading about Moody, Gai Waterhouse, Bart Cummings etc. Luke Nolen might be banging in the winners for Moody, but when did you last read a significant quote from him?
Oz is about trainers, first, then the horses and then the jockeys. Perhaps this is all part of the coverage of racing in Oz.
In Hong Kong, reading some of the comments by jockeys especially after a horse wins, you almost feel that they train the horse and have a better relationship with the owners than the trainer.
THEY are the ones who have told the trainer to slap the blinkers on, THEY are the ones who have told the owners to step it up in distance etc.
Perhaps, this is simply because of the English racing press getting their stories from jocks as some of the local trainers might not be that proficient in English? 
According to local friends, the Chinese racing press thrive on sensationalism and love controversy and gossip. It's like Rupert Murdoch owning the Chinese racing press and who knows how much phone hacking goes on?
I met an expat trainer last season who mentioned how he sometimes feels  like "chopped liver" and believed that unless one is John Moore or a John Size Hong Kong trainers do not get the accolades they are due. 
Maybe and it does raise the question as to why if there are "votes" to find HK's Most Popular Jockey and Most Popular Horse etc, why has there has never been an award for the Most Popular Trainer?
If, also, there's a Jockeys Challenge, why cannot there be an extra bet which has Jockey-Trainer combinations?
The Chinese will bet on which cockroach runs up the gutter faster and surely having more bets like these would be successful?
If this idea does not work, there must be some bet which involves the performance of trainers and not make them seem like some glorified PR men while the jockeys do all the hard work?   
…………………….
WILL RACING IN OZ FEEL THE HEAT OF THE GFC MARK 2?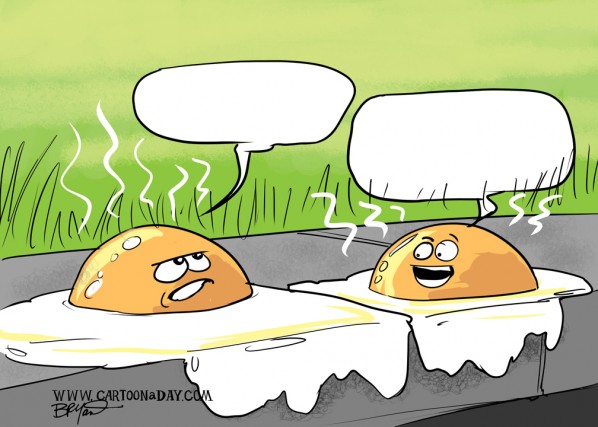 It was the topic of conversation at last Saturday's race meeting and it's causing sleepless nights among many owners, trainers, breeders and racing administrators. The impact of the second incarnation of the GFC has become a self-fulfilling prophecy to many of these sectors in Australian racing.
Stores of owners and breeders defaulting on purchases, training fees and service fees, and trainers being left holding the tab for yearlings that they have purchased on spec are becoming increasingly anecdotal.
It is commonly accepted that whenever liquidity gets tight, bills relating to horse racing fast track to the bottom of the pile, as nervous investors prioritize their debts. It is when the traffic lights turn red for the racing industry.
We know of at least a half a dozen Sydney trainers who are yet to syndicate horses that they purchased on spec at the various yearling sales. Many were purchased for six figure sums.
Then there are plenty who were retained by their breeders who have been unable to syndicate shares in these horses.
The situation is the same in Melbourne where we have been told of several prominent trainers who are in the same situation. And we are talking about trainers at the successful end of their profession.
Several medium sized breeders are already into surviving from rapidly dwindling "war chest" of profits that were made and accumulated during the glory years – the boom years in the early 2000's.
According to some of the major studs the pleas for foal sharing are getting louder, but the bigger cashed up Hunter Valley studs are being very selective and negative about doing foal share deals.
Interestingly, overnight in New York, Day One of the Fasig-Tipton Saratoga yearling sales, saw an average price of $329,694 US – a 29.8% increase over 2010. Staggering, considering Wall Street and the US economy was collapsing and Europe on the brink.
Before too many conclusions are drawn, it would be worthwhile analyzing the list of purchases.
Not surprisingly John Ferguson, Sheik Mohammed's premier bloodstock agent, featured heavily among the top end purchasers while many of prominent breeding barns and owners featured among the purchasers of many of the top priced lots.
Still, averages don't just automatically go north because Sheikh Mo's bloodstock agent and some of the prominent owners and breeders in the US sign for yearlings.
If nothing else, it further validates the resilience and passion of some sections of the industry and particularly the top end of the market. And it further demonstrates the buying power of Sheikh Mohammed. And if nothing else, it proves beyond doubt that we are paying far too much at the bowser for all the fuel products that spew out of his oil wells.
"INFIDELS! I OWN YOUR BALLS!"

 ………………………………….
BITCHES AND PIECES
"At Yes Lanes,we say Yes more often." We hear this theme line delivered with all the gustro of someone on Prozac named- we think- Steve Self, or Steve Help or Steve Self Help- for the radio spot for this company and shudder- and also wish to help.
The spot is usually aired on The Breakfast Show we listen to everyday and broadcast from Perth which has some very good stuff- great music- everything from the brilliant Sarah Blasko to Dire Straits to Boris Pickett and "The Monster Mash", good interviews, fun chat with Wes, Richie and Shorttie, the best race-caller in Oz in Darren McCaulay- and then comes on the dulling tones of Steve Self-Help and his spiel for Yes Lanes.
Honestly, just to get it off the air, here is the website for the company: http://www.yesloans.com.au
Other than that, and on the same Racing Radio channel, is a gentleman with a lovely mellifluous-sounding voice, but his staccato way of announcing everything drives us around the mercedes benz: "And now…to…Caul…field….where….the…fav…ourite…is…."
For fuck's sake, mate, spit it out! Lovely voice though…

……………
Best name for a horse in a while: Russell Will Crow.
Most bizarre name for a horse: Green Eggs And Ham which ran at Kalgoorlie on the weekend. It didn't even place. Wouldn't have even if Dr Zeuss had ridden it.

Most Too Clever By Half Name for a Horse: Hittahotamous. Was backed into 3s at Gundgai over the weekend and ran like Missapissamus.
………………………….
YIKES! WARNEY, WHAT'S HURLEY GIRLIE DONE TO YOU?????
Read more: http://www.dailymail.co.uk/femail/article-2022676/Shane-Warne-A-horror-Liz-Hurley-utterly-emasculated-boozy-bonzer-bloke.html#ixzz1UKWoUcMf