HAD RITCHIE CALLANDER BEEN SPEAKING TO THE FAIRIES?
Perhaps it was a slow day for news? Perhaps it was the Cafe Latte? Perhaps the devil made him do it?
Even his mate Brett Prebble was quoted in the South China Morning Post as saying that he didn't know what had possessed Ritchie Callander, the well-respected racing commentator, to create "the exclusive" in The Winning Post that the "mail" was that the top Aussie jockey was packing his bags and leaving Hong Kong with his family as "he had done almost everything he wanted to do when he went to Hong Kong…other than winning the Jockeys Premiership."
Callander's exclusive "mail" also mentioned that the jockey will be signing up with a "leading Melbourne-based trainer."

Richard "You read it here first" Callander
Of course in the cut-throat, gossip-riddled, highly lucrative and extremely competitive world of Hong Kong racing, any news of a high-profile jockey like Prebble "quitting" Hong Kong will mean the Chinese media getting in on the act, massaging the story, owners believing everything they read and calling up trainers- the ones without balls- and demanding that they look for riding "options." Plus, with a queue of International jockeys wanting to pull up stumps in their economically-fucked countries ready to ride in Hong Kong, China, a story like Callander's would plant a seed of doubt in the head of some racing officials. Brett Prebble would not want that. Hell, no.
"You wrote WHAAAAAAAH???"
So, it was hardly surprising that Prebble has written to the HKJC and gone to the media to refute Callander's apparent fairy tale. Unless working in Hong Kong few will realize how damaging the writer's story can be for the jockey who is a draw card and which helps turnover.
Prebble is also on a very quick road to recover after a nasty fault, he and arch-rival Douglas Whyte have buried the hatchet- and not in their backs either- and are actually communicating with each other, and he is seeing someone like Zac Purton make some key inroads with many local trainers who have been loyal to Prebble.
As the jockey said, if not for the fact that he and Callander are "mates", he would have demanded an apology. Yes, all rather curiouser and curiouser, Alice.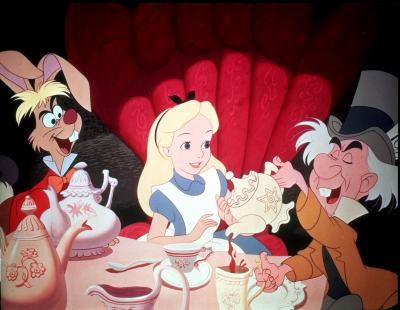 We guess the next round goes to Callander who reminded his readers about his "exclusive" with the line that "You read it here first." Well, someone's gonna look very stupid.

…………………………………..
RIDES OF THE WEEKEND IN OZ?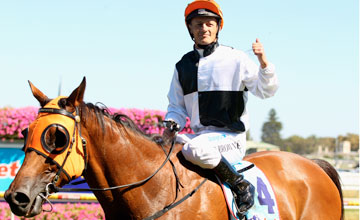 Though Southern Speed never ever settled and didn't even look like running a place, Craig Williams was at his brilliant best when he weaved magic to win on Hot Spin and then Hi Belle. But if there was a jockey of the moment at Caulfield, to us, it would have to be Nash Rawiller who was at his best when winning the Futurity Stakes on King Mufhasa and taking out the Peter Young Stakes on Lucan Kranach.
Elsewhere and before we forget, Lady Gai looked AMAZINGLY beautiful. Sigh. Back to racing, we whooped to see the emotional win of "Froggie" Newitt in the Blue Diamond- and what a comeback the rider has made from what once looked like us losing him to the wilderness- on the Mick Price-trained Samaready, below, and which we are sure was dedicated to his late Dad.
And let's not forget the awesome display by Woorim with Damian Browne up to take out the Oakleigh Plate at odds over 20s.
Away from Caulfield and the A Grade jockeys, our "award" for the ride of the day goes to Mark Pegus who rode a double including a brilliant front-running display aboard Irish Rhapsody in Adelaide and where Michael Rodd rode a double and Mark Kavanagh trained a treble. But Mark Pegus was our man.
……………………………………..
WHYTE AND THE DRAGON SLAYS THEM IN HONG KONG.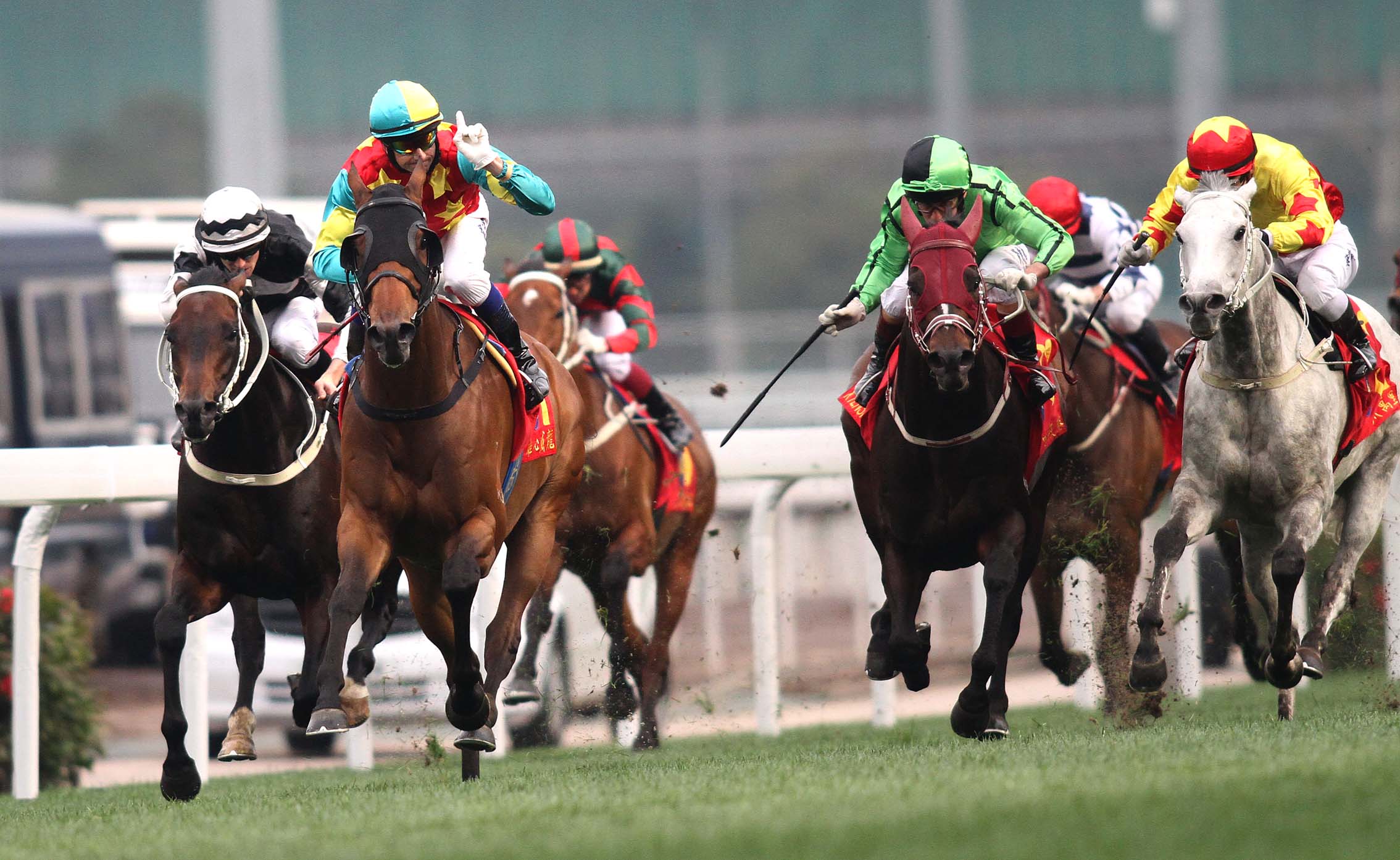 We knew that Ambitious Dragon was a very good horse. Then, after a tough run under Maxime Guyon we thought the bubble had burst. The horse was put away along with Guyon and Douglas Whyte was re-united with the Tony Millard-trained galloper and Hong Kong's Horse Of The Year.
It won its "comeback race" and we went, "Yeah, nice." But its win yesterday at Shatin in the Citibank Hong Kong Gold Cup when it left the best stayers in Hong Kong looking like also-rans showed us- and the HKJC- that this is a VERY special horse and which can take on the best in the world- and give them wind-burn.
We are born cynics but we'd place or balls on the wicket and say that the almost nonchalant way it dismissed its rivals showed a horse which can take on anything in Oz- other than Black Caviar- and beat them. Okay, stone us!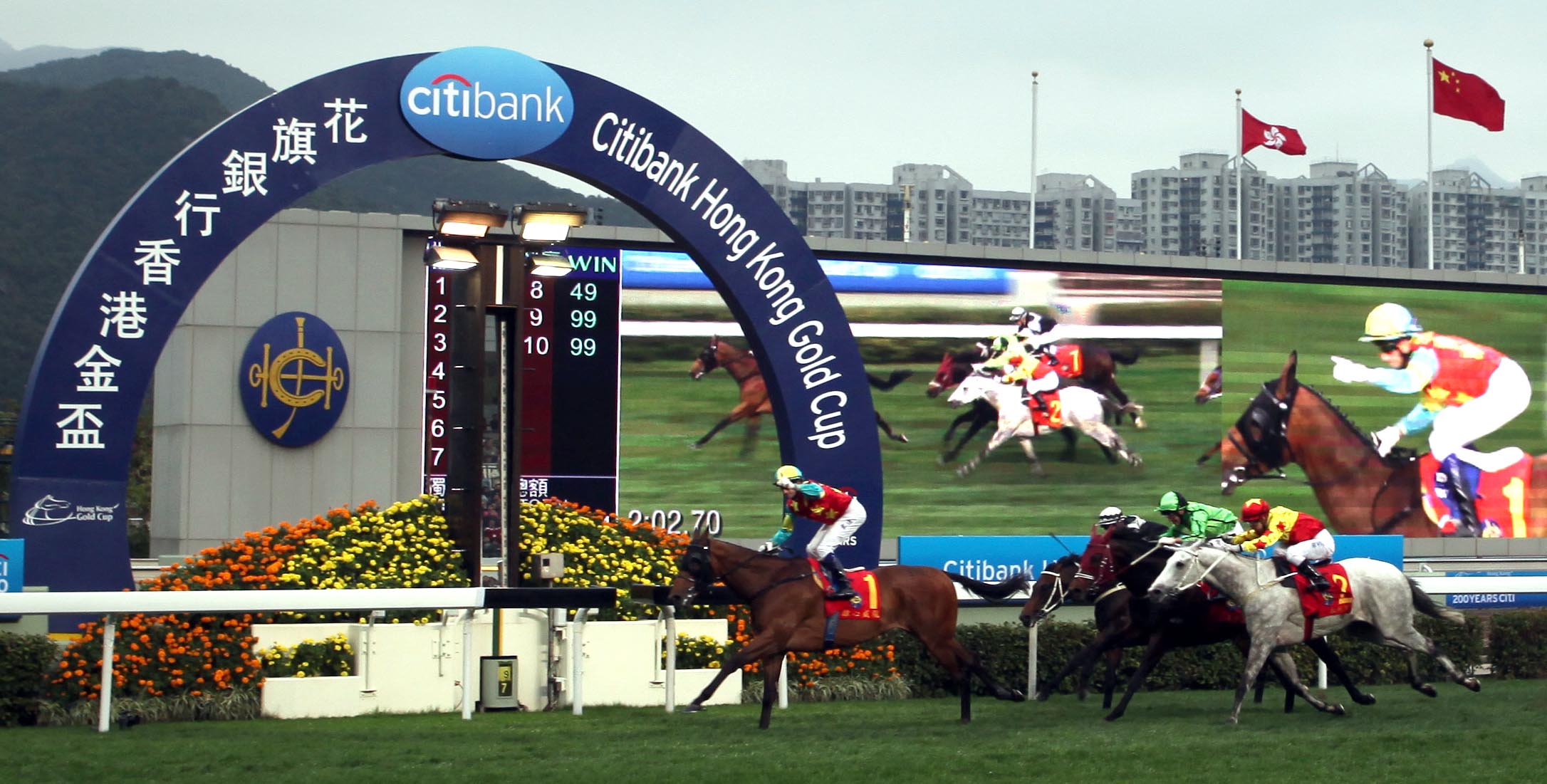 As for Dougie Whyte, well, what can we say which we haven't already other than he is actually IMPROVING- especially in the finish of a race and where he seems to have "re-created" his style. Four winners on the day including a win on the very good- and still very green- debutant Won Ton King Prawn- owned by the same owner who once had the champion Fairy King Prawn was proof that the man is "in the zone" and in a class of his own.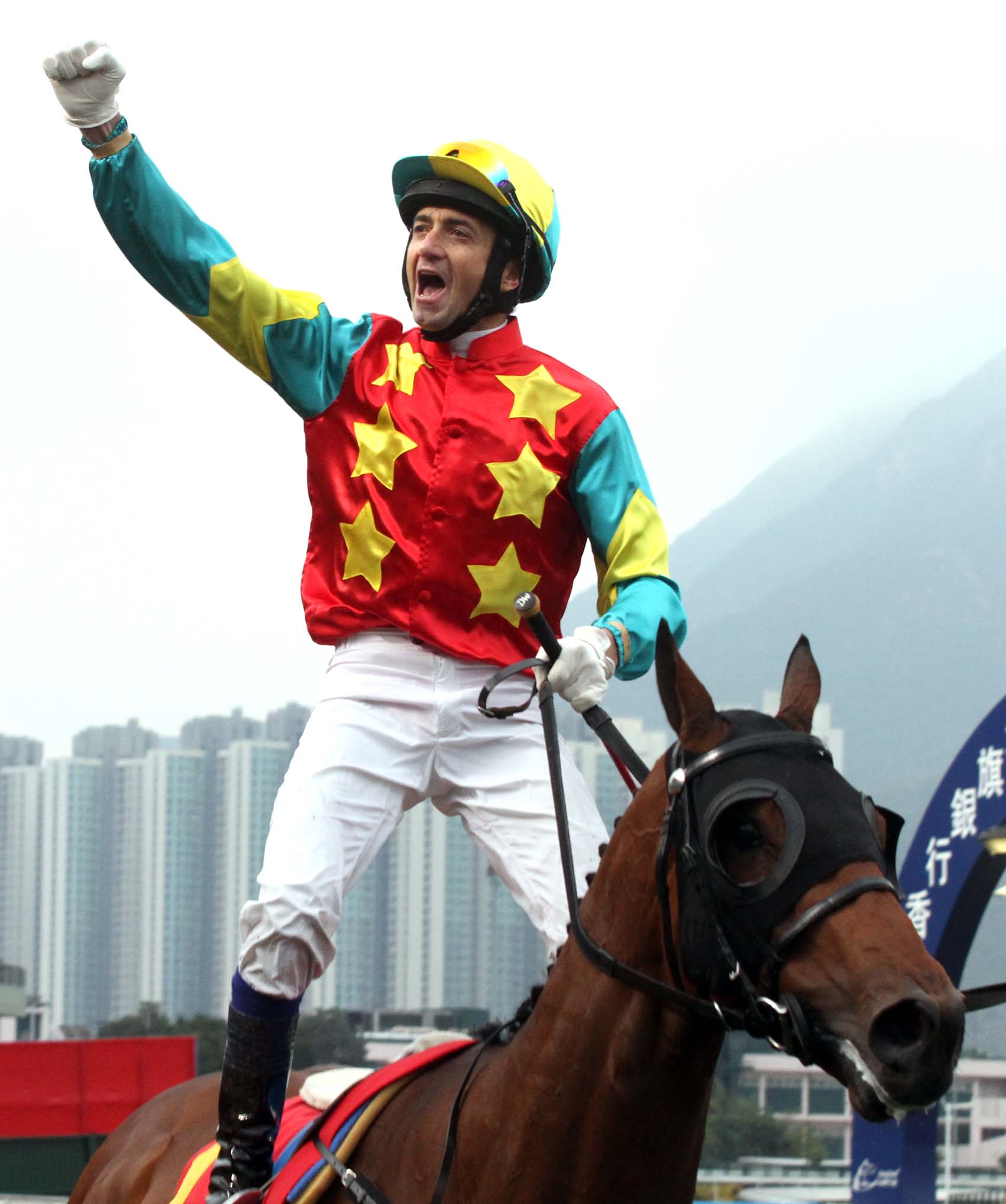 On the subject of Won Ton King Prawn, we just hope that someone can tell the gentleman who is a billionaire and owns these "King Prawn" named horses go see a good dentist and get his teeth fixed. We are serious when we say he looks very much like one of those King Prawns he has named. See photo below. Then again, those teeth might be good fung shui?
……………………………..

BLACK CAVIAR CONNECTIONS DO THE RIGHT THING.
The Black Caviar connections- Trainer Peter Moody and her owners syndicate- deserve the utmost praise for putting her welfare ahead of the very tempting financial easy pickings staring them in their faces had they decided to continue her immediate racing campaign in the Melbourne and Sydney Summer and Autumn racing carnivals and a trip to Dubai for the World Cup Carnival.
The Futurity, Newmarket, the TJ Smith and the sprint in Dubai, for that matter- all Group Ones with enticing prize money- would have seen the world champ notch up the magical 20 wins in a row, extend it and maintain her amazing unbeaten record. Her legend and legacy would have entered territory that even Phar Lap, the greatest of them all, had not visited.
But Peter Moody and company have wisely decided that racing and winning at the world famous Royal Ascot carnival – the goal they identified about nine months ago- could well be jeopardized if they kept racing her over the next two months. She will instead be spending the next few weeks enjoying some well-deserved R&R before returning to work for a run or two in Group One sprints in either Adelaide or Brisbane before heading to Ascot for her date with destiny- and we very much doubt a race against Frankel.
Plus, one can have too much of a good thing- even a Black Caviar- and, eventually, the magnificent black mare's "pulling power" would wane and the knockers- and there already are way too many within the worldwide racing industry plus, of course, in Oz- would get more vociferous and turn on Moody.
Trust us: As it did with the great Zenyatta in the US, and Silent Witness in Hong Kong, it would have happened as the green-eyed monster is a lethal beast and, like penis envy, "success envy" rises to the occasion all the time behind all the fake smiles and "matey" back-slapping.

Last Saturday's Lightning Stakes was arguably Black Caviar's greatest performance to date. Dropping back 400 metres in distance in seven days, she took on the hottest field that dared take her on, was put to the sword and challenged defiantly by a courageous Hay List, and as she has done so often found another gear and another chunk of courage to defy her rivals and run some unbelievable times.
You had to feel for the connections of Hay List. They came to Flemington, as they done previously when they had taken on Black Caviar with hope and optimism. Hay List was magnificent in defeat, as he always has been against this mighty world champion. We can only hope that with Black Caviar following a different path to Royal Ascot, the connections of Hay List are able to plot a racing campaign for the second best sprinter in the world that will allow him to show the racing world just how good and courageous a racehorse he is.
Hay List deserves his shot at the big time. Singapore on the turf may be a better proposition than the Dubai dirt surface which is an eyesore at the best of times. With Black Caviar highly unlikely to compete in Hong Kong in December, Hay List would only need to be kept together in one piece to give some of the "B" grade sprinters in Hong Kong windburn if he takes them on.
And while we are on Hong Kong, isn't it time some of the owners and trainers followed the example of Black Caviar's connections and placed the welfare of their champion racehorses ahead of their own greed and petty-inflated egos?
The thought of John Yuen, the absolutely "baffling" owner of Hong Kong's Champion Miler Good Ba Ba springs to mind and with this magnificent horse now racing in Macau- as a rising nine year old. The thought of this horse which has made Yuen a millionaire many times over going around in Macau, the racetrack for never-been horse owners is tragic. If the horse breaks down over there, John Yuen should be drummed outta racing forever and have his ass hauled in by the SPCA.
Apart from Yuen and Good Ba Ba, sadly, there are far too many embarrassing examples of champion racehorses being allowed to remain in training when they deservedly should be enjoying a pampered retirement that they so richly deserve. Watching Viva, Collection, Sacred Kingdom – champions of the turf race make our stomachs churn.
Individually and collectively they were equine millionaires, several tens of times over and over, and yet, watching them struggle against horses that would never have come within the length of the Shatin straight against them, had us reaching for our anti-depressants. It also had us searching Buddy Rydell for enrollment in an anger management course.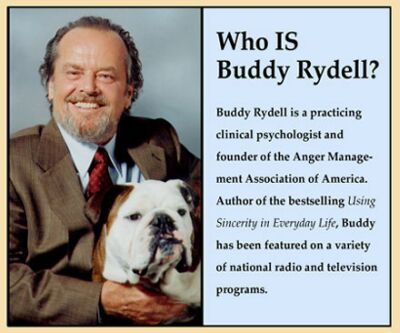 It also has a unnecessary negative for Hong Kong racing: That these latter day incarnations of Gordon Gecko can in, any way, devalue the hard won "world's best practice" tag line that is rightly attached to Hong Kong's world class racing product.
…………………………………………
THE ZAC ATTACK ENTERS THE ELITE LEVEL
It is with a very wry smile that we continue to observe the growing number of Hong Kong trainers, owners, media and racing observers jumping on the Zac Purton bandwagon. Hell, it will soon have the "House Full" sign illuminated and shining brightly.
But to many who recognized the raw talent in the early days when the teenage Zac Purton first started riding at the Queensland and New South Wales country racetracks and then graduated to the metropolitan tracks in Brisbane and South-East Queensland, his rise to the top of the riding ranks in Australia and to the elite level in Hong Kong comes as no surprise.
It was only a matter of time for the penny to drop with Zac after he grew out of his obsession for riding the waves that pounded the coasts of Southern Queensland and Northern New South Wales. He bit the bullet and based himself in Sydney where it did not take him long to make the waves that he rode so successfully in his surfing incarnation.
Zac Purton during his surfer dude days?

The best thing that happened to Zac was his move out of Sydney and into the goldfish bowl that is Hong Kong racing. It would be a gross understatement to say that Zac Purton, the jockey, has matured and taken his riding skills to an elite level to the extent that he in now a heartbeat away from being ranked among the best in the world.
It would be fair to say that The Zac Attack would not have got to the level where he is today if he had stayed in Australia, and, particularly, in Sydney where, if you don't have "connections" with the big and powerful handful of stables, you are in no man's land.
Zac, the surfer dude, in no man's land?
The testing ground that is Hong Kong can make or break you. There are plenty who will attest to that. But Zac has done the hard yards in Hong Kong, he has served a grueling apprenticeship which certainly has pitted him against some of the best competition in the world. But, more fundamentally, he has conquered the somewhat frenetic and wacky culture that is so embedded in Hong Kong racing.
To be successful in Hong Kong, you also have to be able to master the vagaries of Happy Valley. Shatin and Happy Valley cannot even claim a distant relationship. Ask any of the world's best jockeys and trainers and they will tell you how difficult it is to ride Happy Valley, let alone conquer it.
Like many of his successful contemporaries, Zac Purton has mastered Happy Valley and its much maligned "C" course. It holds no fears for him. Even some of the trainers who are quick to use the "jockeys at Happy Valley" excuse quietly acknowledge Purton's ability to ride the tricky Happy Valley course to perfection.
Zac Purton is currently in second position on the jockey's premiership table, having just overtaken Douglas Whyte's long-time bridesmaid Brett Prebble in that position. Prebble is out of action following his nasty fall last week. But the die is cast. It is only a matter of time before even the rapidly dwindling list of doubters acknowledge that Zac Purton is now the "new" Brett Prebble.
………………………………….
A STONED RACE HORSE OWNER?
It's well-known that Sir Mick Jagger is a well-known racing enthusiast and can usually be seen at Ascot rubbing shoulders with Lords and Prncesses and eyeing sweet young things wondering around.The man is ageless and his pulling power is legendary. Same with Eric Clapton who also loves a day at the races and is not exactly "Slowhand" when it also comes to the art of picking up women- especially models.Let's also not forget that Mrs. Sarkozy and then Carla Bruni, a model and budding singer, was dated by both men and part of the Ascot racing festivities.
Now comes word that Keith Richard- he was not knighted for his various drug busts- has decided to get into the racing game and has purchased a number of horses. Why now? Why not? Perhaps he was bored or had too much money to spare. Plus he is THE MAN and the idol of actors like Johnny Depp who modeled the character of Captain Jack Sparrow after the Stones' guitarist.
Together with his musical comrade in arms- Ronnie Wood- someone very familiar to the racing game and mates with Frankie Dettori and Kieren Fallon- Keith has, apparently, named his horses after Rolling Stone songs: Brown Sugar, Jumping Jack Flash, Street Fighting Man and Paint It Black. There is word that Keith and Ronnie might even put together a small band to rock these horses on whenever they run. We'd pay just to see the gig.
And now our all-time favourite mash-up of a Stones track with the Temptations' "Ball Of Confusion."

………………………………….
UK LEADS THE WAY ON WHIPS REFORM.
The changes announced to the "fundamentally flawed" whip rules in the UK by the British Horseracing Board, has demonstrated yet again the ability of the rulers of Australian racing to let talented racing administrators slip through the net.
Former Racing Victoria senior racing executive Paul Bittar, now the CEO of the British Horseracing Board- though not the first choice for the job- has not taken long to stamp his authority and imprimatur on what to many has appeared to be a dysfunctional governing body in the way it has handled several of the critical issues that have been plaguing English racing in recent years.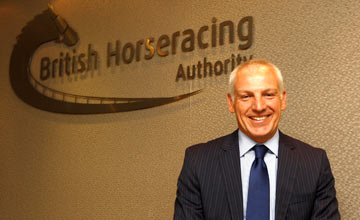 Bittar's decisive pre-emptive strike to change the fundamentally flawed rule, which like its Australian counterpart, relies on the frequency of the use of the whip, will include a focus on the manner in which the whip is used.
Hallelujah! Some clarity and sanity into an issue which has oxygenated so many in the animal welfare lobby and their minority of flag waving sycophants in the sporting (read Racing) media. It's a no brainer. The existing whip rules have been more than capable of dealing with any issues of cruelty and animal welfare.
Sure they needed clarity with respect to the frequency of use by over anxious and sometimes over the top jockeys who took the use of the whip to extremes. What was needed was for Stewards to enforce the rules relating to the use of the whip and the manner in which it was used and with the frequency of its usage.
What racing did not need was the unwanted headlines which were very skilfully manipulated by the animal welfare lobby to taint horse racing as a cruel blood sport where racehorses were flogged and "enforced" Mick Diitman-style often unnecessarily for reasons of greed and profit.
The customary knee- jerk reaction of racing governing bodies when confronted with significant issues is often the biggest threat to horse racing's image and its ability to reclaim its mainstream appeal. It doesn't help when talented, visionary and decisive decision making administrators like Paul Bittar are allowed to defect by administrations that appear to have no succession plans and a limited vision for the future of the racing industry.
We have struggled for many years with the direction of racing in our home state of NSW. If there is any consolation, Victoria may be heading down our path as well.
………………………………………….
WALLER TO EXPAND IN MELBOURNE? FREEDMAN FOR SYDNEY?
It is no surprise that Chris Waller is looking to establish a satellite base in Melbourne. Both from a sheer numerical argument and from a business perspective, Waller has no alternative. Competing against yourself in just about every race in every metropolitan program in Sydney is not good for business. It is certainly not good for your ownership base.
The timing is perfect for Chris Waller to set up in Melbourne. He has the longest conga line of cashed-up owners and breeders pleading for him to train their horses. It makes sense to plunder the riches that Melbourne racing and its lucrative prize money offers owners and trainers, and Chris Waller is not going to let the opportunity slip though.
Of more interest are the whispers that the Freedman Brothers and recently semi-retired elder brother and flag bearer Lee may in fact be applying for boxes at Randwick to establish a base in Sydney. There are even whispers of a training partnership arrangement with well known Kiwi trainer Graeme Rogerson.
While brother Anthony has literally hit the ground running since taking over from Lee at their much acclaimed training complex "Markdel" at Rye on Melbourne's Mornington Peninsula, it would not be difficulty to contemplate a rejuvenated Lee Freedman with his new found domestic challenge managing a training base at Randwick.
………………………………..
BITCHES AND PIECES
PERTH RACING AND ITS DRESS CODE GONE AWOL!
Next to Greg Miles, we reckon Perth's Darren McCauley is the best race-caller in Oz. Listening to him have a mild rant about some losing track of the "dress code" at the races- Ascot on Saturday- made for entertaining listening. Big Mac was absolutely pissed off that so many were turning up to the races wearing dresses- and we don't mean the girls.
He tore into them and seemed relieved to mention few hours later that the offenders had been "tarred and feathered" and drummed outta Ascot. As for the racing at Ascot on Saturday, well, oh dear. There were some very poor rides- and one appalling one from a young jockey who we have been promoting. A severe grilling as to what the hell this jockey was doing waaaay back at the back of the field on a noted sprinter on a hot pot would be the least the Stewards could do.
These types of ride undo all the good things Perth Racing is trying to do to make racing in WA not some off-kilter also-ran.
"Shorty" and "Wes" on their excellent Breakfast Show could do worse than to bring this up like a bad dinner. This is the only way these young things to racing stay on the right track.
………………………………………..
VIDEO OF THE WEEK
KEVIN SHEA LOVES A GOOD RIDE
/p>
……………………………………..
WAS RICHARD CALLANDER SPEAKING TO THE WRONG FAIRIES ABOUT THE WRONG JOCKEY?
Who knows, but everything that "You Read It Here First" wrote sounds suspiciously like "the mail" we have received about Singapore-based Joao Moreira, but with a few geographically-challenged mistakes. Plus, Moereira is not unlike the Douglas Whyte of Singapore and has won enough of Jockey Premierships over there- but not any in Sydney- or Brisbane.
…………………………………..